Learn how to make Instant Pot Turkey Stock from the carcass leftover from roasting the bird. Perfect for making soups or to freeze for later!
Keep the carcass from your Thanksgiving turkey to make this stock. Use it to make simple gravy or leftover turkey soup.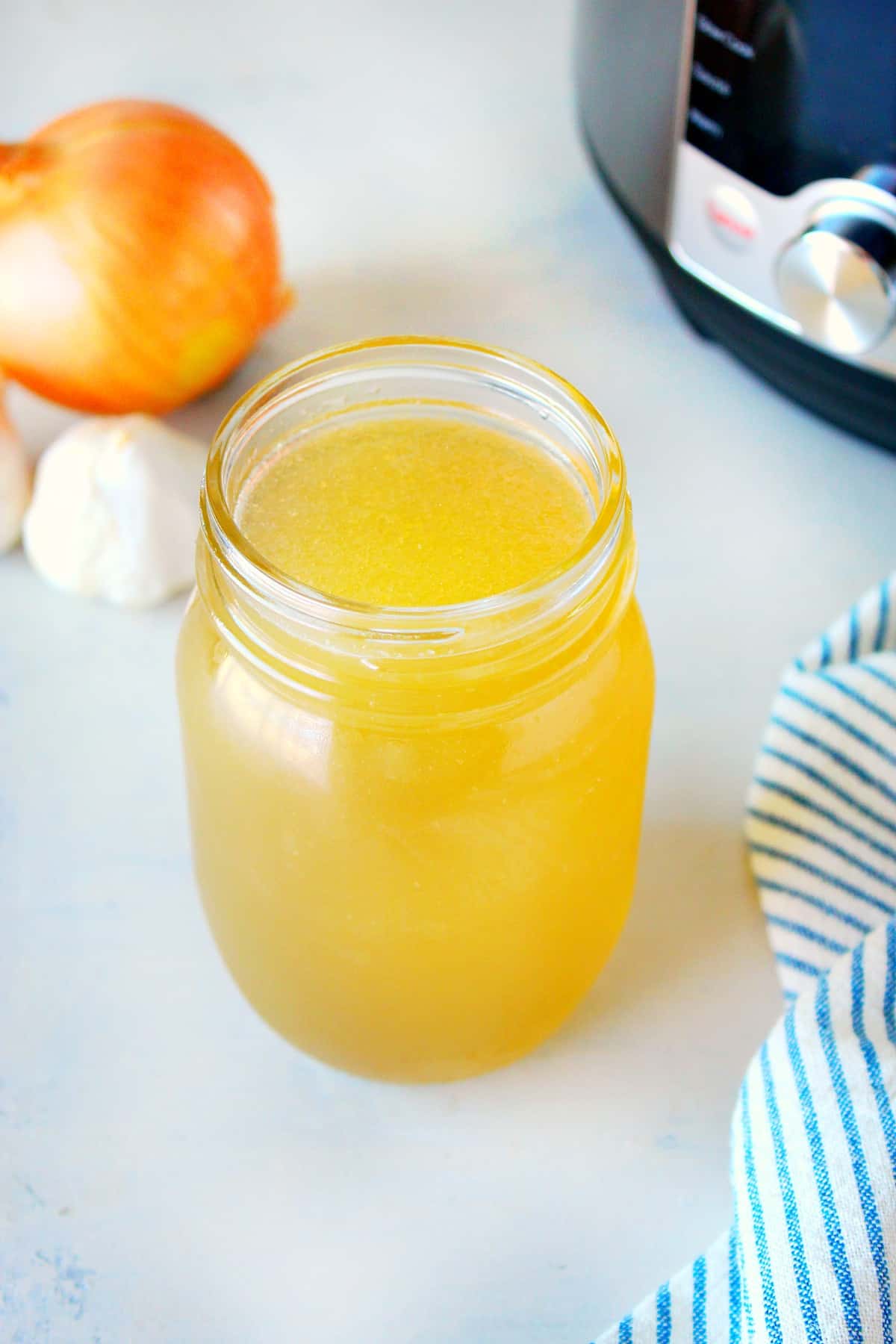 If you ever wondered what you can do with the carcass leftover from your Thanksgiving turkey, the answer is stock made in the Instant Pot. Flavored with vegetables and herbs as well as the roasted turkey, this stock is a no-fuss way to get the most out of the holiday dinner leftovers.
If you want to learn how to get the most from your bird, check out my How to Carve a Turkey post.