20-Minute Tomato Tortellini Soup Recipe – quick and easy soup that's hearty and filling. This tomato soup with cheese filled tortellini is a family favorite for sure!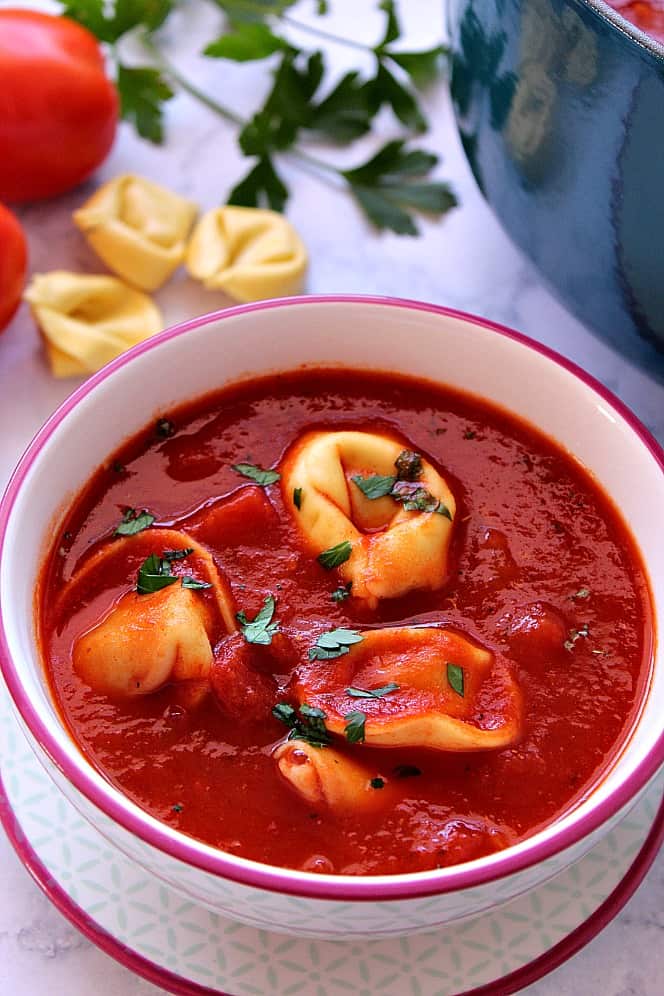 20-MINUTE TOMATO TORTELLINI SOUP
Raise your hand if you love soup season too! I totally do! When the temperatures fall into a wear-three-layers-of-clothes level, all I want is a big bowl of belly-warming soup, like my Instant Pot Chicken Noodle Soup or my Roasted Tomato Soup. Best if it's full of flavor but quick and easy to make. One of the easiest ways to add flavor to a simple soup like this is to toast the seasoning in butter, along with garlic and onion. They become fragrant and you can actually taste them. I highly recommend trying it!
This 20-Minute Tomato Tortellini Soup is a family favorite around here. I love how quick and easy it is to whip up and my kids love the cheese filled pasta with their favorite soup. Lunch ready in 20 minutes! Done and done.