Ranch Parmesan Roasted Tomatoes – plump and juicy tomatoes are cut thick and roasted with garlic, Ranch mix and Parmesan. Absolutely delicious!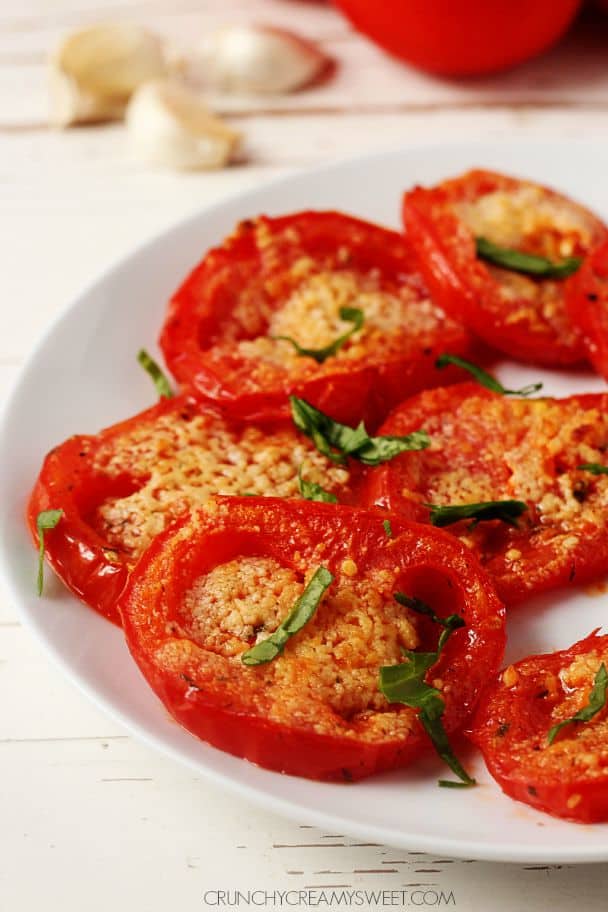 Gorgeous, plump tomatoes will always grab my attention and find their way to my shopping cart. Especially now, in the season, I try to enjoy them along with all of the other summer veggies and fruits! I love fresh, juicy tomato slices on an avocado toast or on grilled burgers. But there is only so many sandwiches one can eat. If you need more ideas for the red beauties, I have something just for you today!
Enter roasted tomatoes.
Thick slices of tomatoes are tossed in olive oil, Ranch dressing mix and minced garlic, sprinkled with Parmesan cheese and roasted in the oven.