The Best Chewy Snickerdoodles Recipe – easy and irresistible snickerdoodle cookies with the classic cinnamon sugar coating. No mixer needed just two bowls and a whisk.
These cookies are so easy to make, just like my Perfect Sugar Cookies or the Molasses Cookies.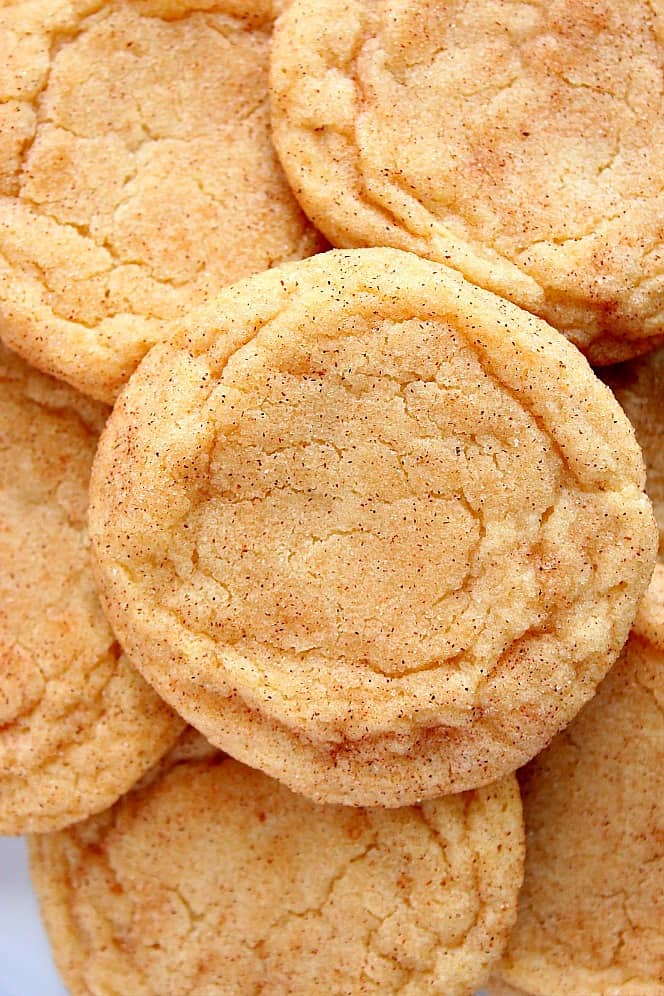 Every time I tell my Hubby that I am making his favorite cookies, he says: "snickerdoodles!". You would think that the favorite would be a classic chocolate chip but it's not. It's a buttery, sweet cookie with cinnamon sugar to create a crispy coating. Every cookie is soft, chewy, not at all cakey and each bite melts in your mouth. You will be swooning over how delicious these cookies are and how easy they are to make!
These are The Best Chewy Snickerdoodles and a must-try recipe for any cookie lover! It's easy, you do not need a mixer to make the dough so you can easily whip these up anytime, almost anywhere.