Sweet Potato Casserole with Praline Marshmallow Topping Recipe – a Thanksgiving dinner classic with two delicious toppings!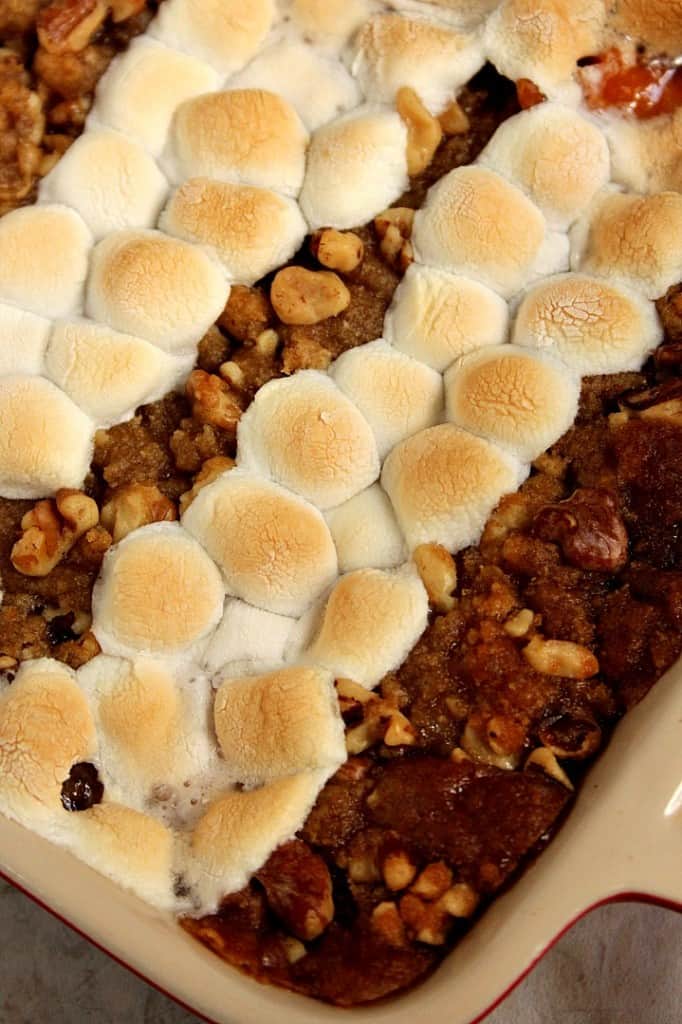 Oh, sweet potato casserole! Why do you have to be so ugly yet so absolutely delicious?! But honestly, photographing this casserole was a nightmare. It was also the reason I didn't share this recipe last year. I make this casserole every year for our Annual Family Day and our Thanksgiving dinner yet never share it here on my blog. It's just so not photogenic! But this year I decided that I just need to share this recipe with you because I want you to try it and love it as much as we do!
At least after the photos were taken, I got my reward. A plate full of this sweet potato goodness topped with gooey marshmallows AND praline topping. That's right! This baby has two toppings because in our family we can't decide which one is the best and should be the one.
[Read more…] about Sweet Potato Casserole with Praline Marshmallow Topping Recipe