Instant Pot Turkey Breast Recipe – juicy turkey breast cooked in pressure cooker in just 35 minutes! The best way to save time preparing Thanksgiving dinner.
I serve this turkey breast with my Instant Pot Cranberry Sauce, Sweet Corn Casserole and use the leftovers to make Turkey Tetrazzini.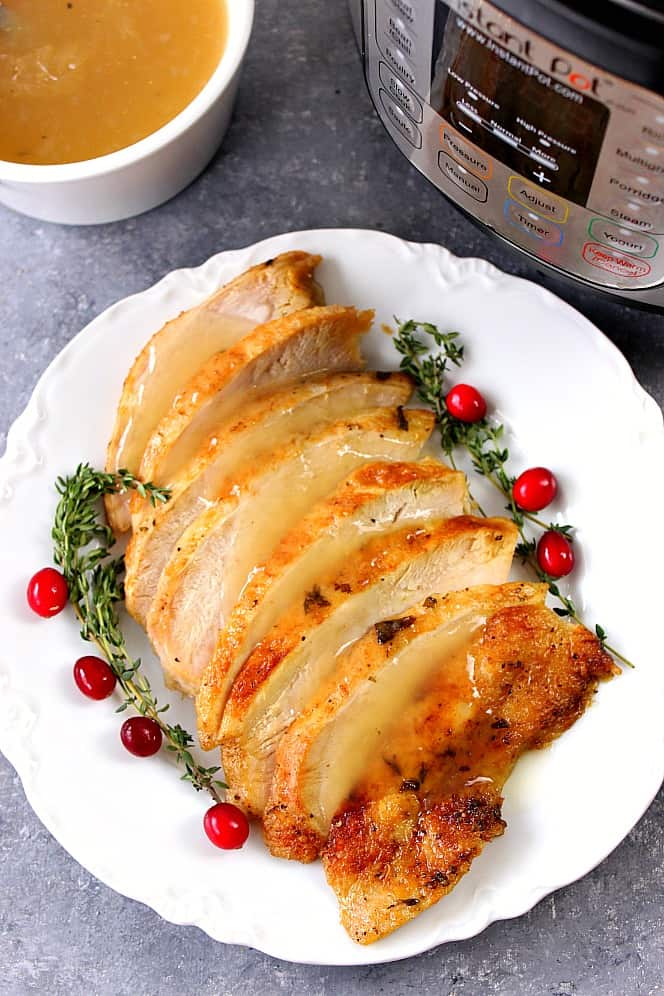 When I said, that the Instant Pot digital pressure cooker can change your life, I meant it. It's been saving me time in the kitchen since I got it. But this Instant Pot Turkey Breast is a game-changer on a whole new level. I can cook a whole bone-in skin-on turkey breast in my pressure cooker in 1/3 of the time I would take me to roast it in the oven. I can bake side dishes in the oven in the meantime.
INSTANT POT TURKEY BREAST
The turkey comes out juicy and flavorful, the pan drippings are perfect to make the gravy and if the crispy skin is your favorite part, place the turkey breast under the broiler for a few minutes. I also have a recipe for a boneless turkey breast that cooks from frozen to juicy!