This Thai Cucumber Salad is crunchy, refreshing and quick to make, with just a few ingredients. The tangy and spicy dressing adds a burst of flavor!
This salad is perfect served with chicken satay or Thai peanut noodles.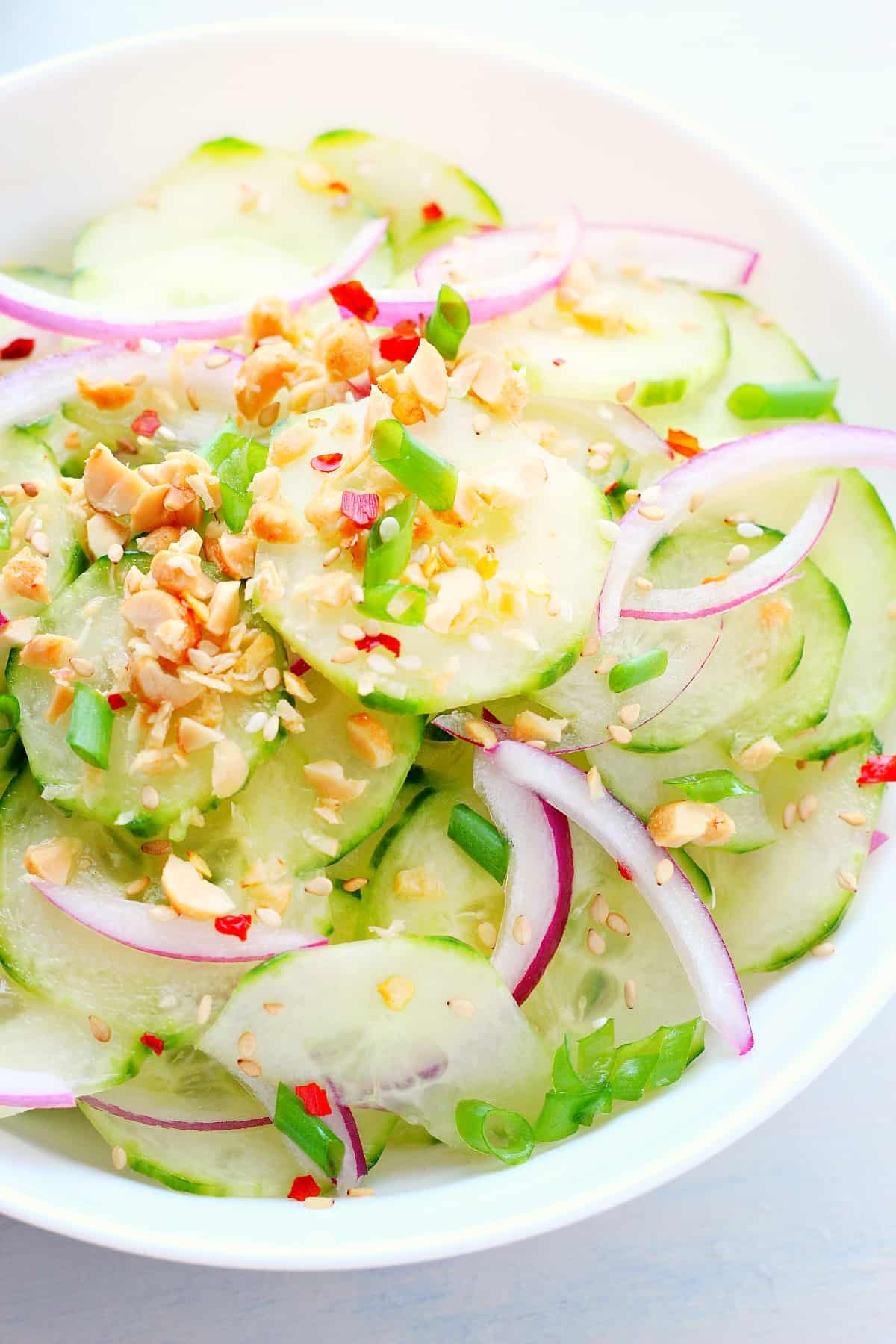 If you are a big fan of Asian dinners, you will love this Thai Cucumber Salad. It's a refreshingly cool side dish with a kick, thanks to the pepper flakes in the dressing yet it pairs perfectly with spicy meals. It's done in just 10 minutes, with only a handful of ingredients. Perfect last-minute salad idea!