Shrimp Tempura is a Japanese dish made with fresh shrimp dipped in tempura batter and deep-fried until perfectly crispy. Serve it with soy sauce or tempura dipping sauce.
If you enjoy making Asian dishes at home, you may also like my Teriyaki Shrimp or Chicken Lettuce Wraps. They will be a hit!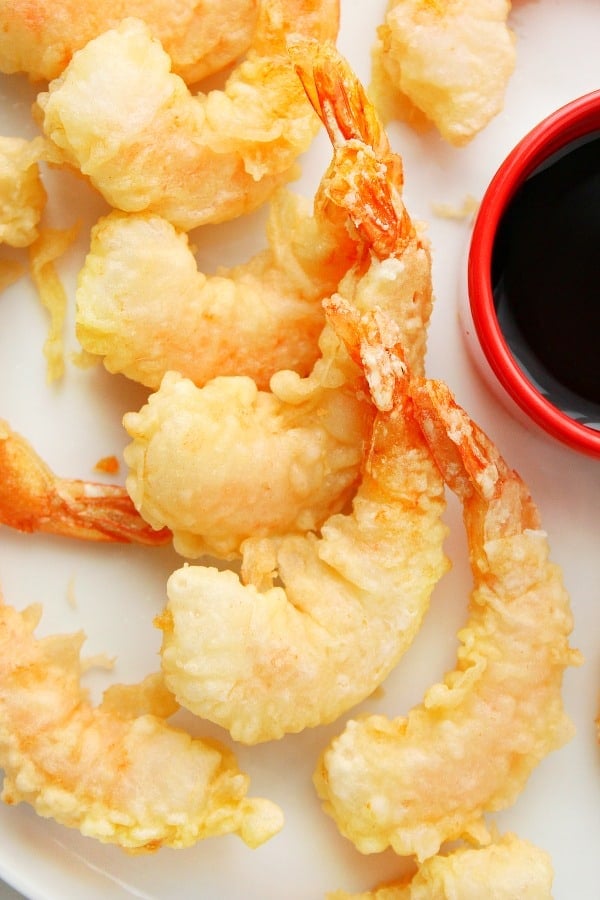 If you look at my Asian recipes collection on this site, you will find it to be quite large. We simply enjoy this cuisine! One of our favorite shrimp appetizers is Shrimp Tempura. My Hubby has been asking me for years to make it and it finally happened. This is the easiest way to make restaurant-quality tempura in your own kitchen. The shrimp is juicy and delicious and the coating light and crispy. If you follow my easy steps, you will be enjoying this fantastic dish in no time. And if you have any veggies on hand, dip them in the batter and fry up too!