Teriyaki Chicken Stir Fry Recipe – colorful vegetables, juicy chicken and sweet homemade teriyaki sauce simmered together stir-fry style. Fast dinner for busy days!
Stir fries are one of the easiest meals you can make. Take my Moo Goo Gai Pan or the Shrimp Fried Rice for example. Easy and delicious!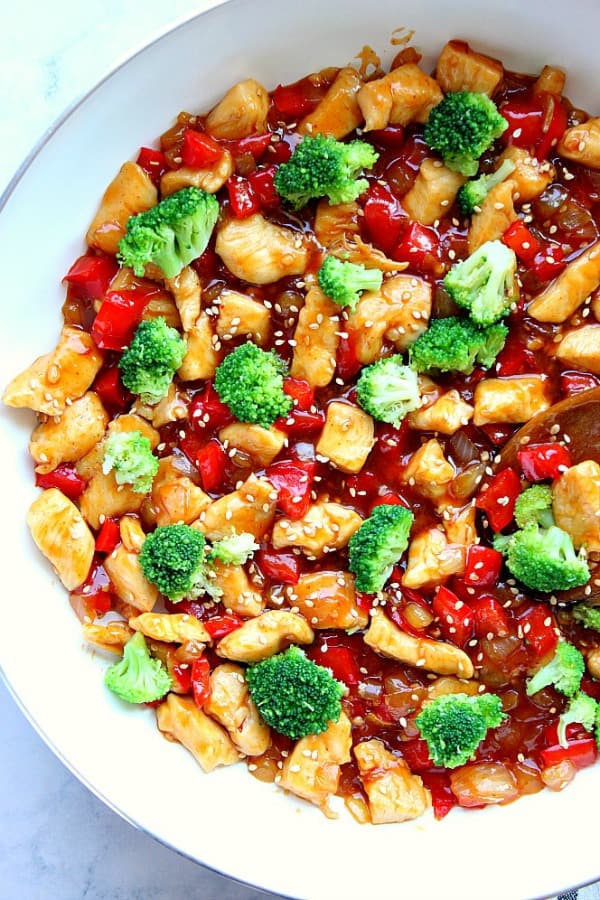 It's time for another quick and easy takeout dinner recipe! This time, it's stir fry! Colorful, vibrant and rich in flavors and color and so easy to make in one pan. Juicy chicken, red pepper, gorgeous vibrant broccoli with my best homemade teriyaki sauce, is one of the easiest dinners you will make! You can make a delicious stir fry in one skillet in under 20 minutes. Serve over rice or with noodles and enjoy!