Easy Sesame Chicken Recipe – battered chicken fried in a pan and coated with sesame sauce. Popular Asian takeout dish, made easily at home.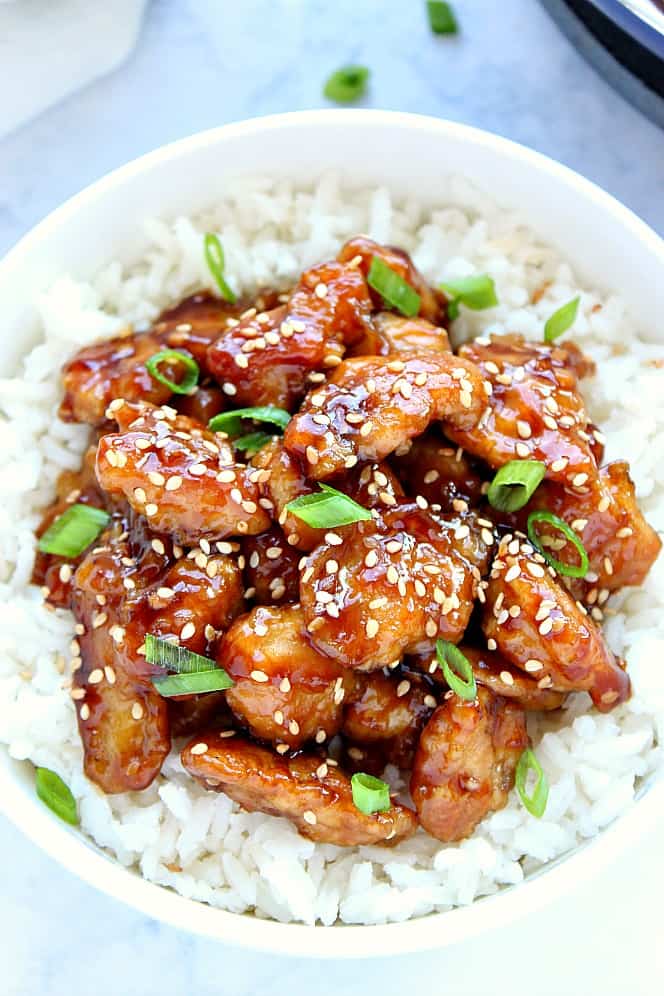 Thursdays in our house are for Asian dinners. If I am not making my Teriyaki Chicken Rice Bowls, the Easy Chicken Stir Fry, I am whipping up this Easy Sesame Chicken. There is an additional step of dipping the chicken in the batter, comparing to the other recipes, but it's totally worth it and very quick. As always, my goal is to make the recipe as easy as possible.
EASY SESAME CHICKEN
This Easy Sesame Chicken is so flavorful and delicious, you will add it to your weekly menu. It's so easy to make, and since the sauce can be made ahead of time and the recipe calls for chicken thighs, this recipe is a budget-friendly time-saver. Perfect for busy weeknights!