Slow Cooker Mexican Chicken – super easy and flavorful shredded chicken cooked in a slow cooker! Use it in tacos, burritos, enchiladas, nachos and dips!
I use this chicken for my Easy Chicken Enchiladas recipe with the quick and easy 5-Minute Blender Enchilada Sauce.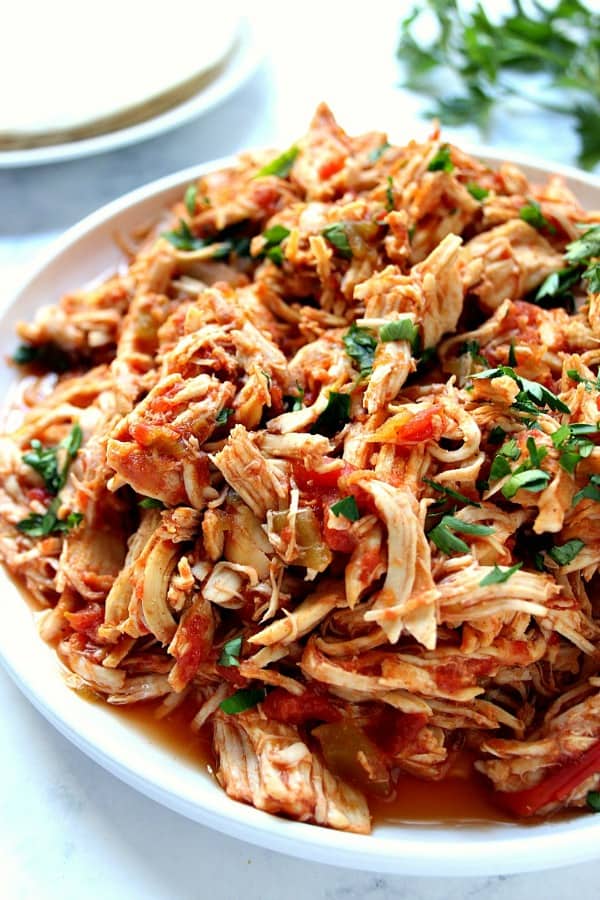 Forget the meat and seasoning in a packet mix and meet my favorite way to make super flavorful chicken for all of our Mexican dishes, like tacos and enchiladas. Bonus, it cooks in your slow cooker! Just mix everything together and let it cook away. This is a perfect shortcut to delicious Mexican dinner night at home. Cook the chicken in a slow cooker with spices, crushed tomatoes, salsa and green chiles. It's easy, smells amazing while cooking and makes the best Mexican chicken I have ever had!