This sugar-free Easy Strawberry Chia Jam takes only 10 minutes and 3 ingredients to make and can be made with any fruit you like, fresh or frozen! 
Chia seeds are delicious and can be used not only to make pectin-free jams, but also healthy desserts, like my Chocolate Chia Pudding.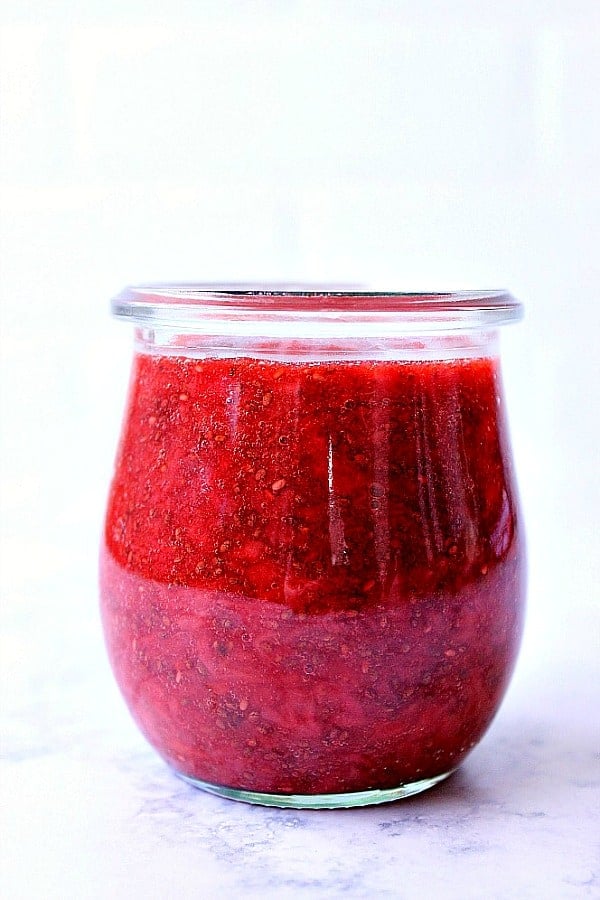 Easy Strawberry Chia Jam
Making a sweet fruit jam with no added sugar but superfood chia seeds instead, is like magic! I promise you will not miss the store-bought berry spread that's loaded with sugar. This healthy Strawberry Chia Jam is sweet from the fruit and has the jam texture and consistency thanks to chia seeds. When added to the liquid, chia seeds form a gel. Perfect for making a jam. No pectin or sugar needed to thicken it. Fruit Chia Jam is very easy to make. It can be made with any fruit, fresh or frozen.