Perfect Sugar Cookies Recipe – the best chewy sugar cookies with vanilla cream cheese frosting and festive sprinkles!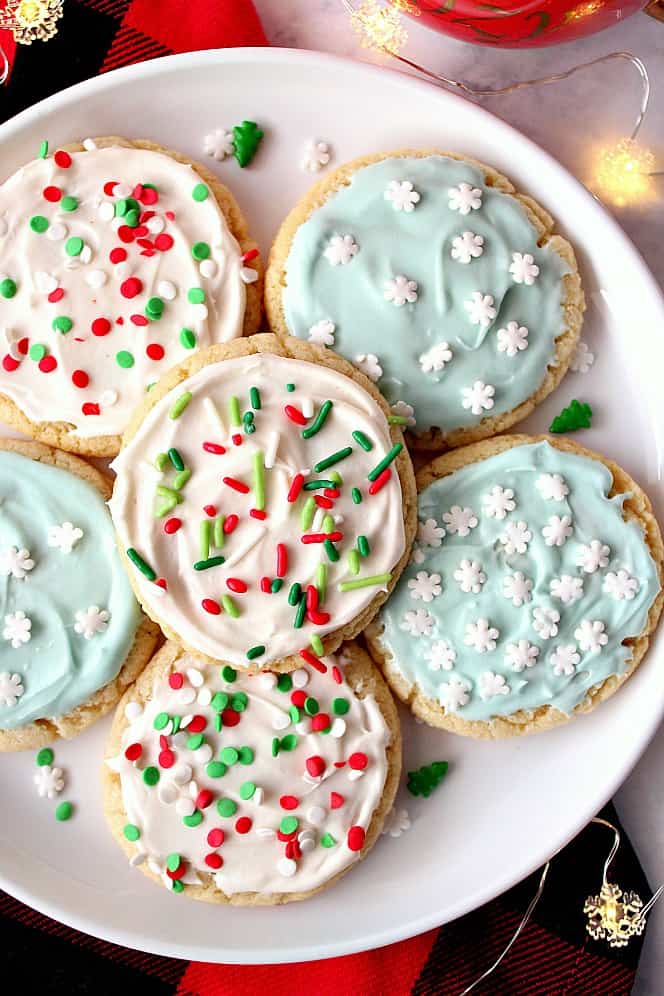 Perfect Sugar Cookies with sweet vanilla cream cheese frosting make an appearance on our holiday table each year. This is the cookie we leave for Santa ( along with oats for the reindeer! ). They are chewy, with slightly crispy edges and can be dressed up for any theme and occasion. I adapted my Chewy Ginger Molasses Cookies recipe to get the same perfect texture and look. These cookies are bound to become a family favorite!
These Sugar Cookies are perfect for a few reasons: they are super easy to make, the can be frosted and decorated with sprinkles or enjoyed plain. They are chewy, sweet with slightly crackly tops and frosted with my favorite cream cheese frosting.