Stuffed Crust Pizza – a step by step photo tutorial on making a stuffed crust pizza. So much cheese in every bite! 
You will love this pizza made with our best homemade Pizza Dough and the 5-Minute Pizza Sauce.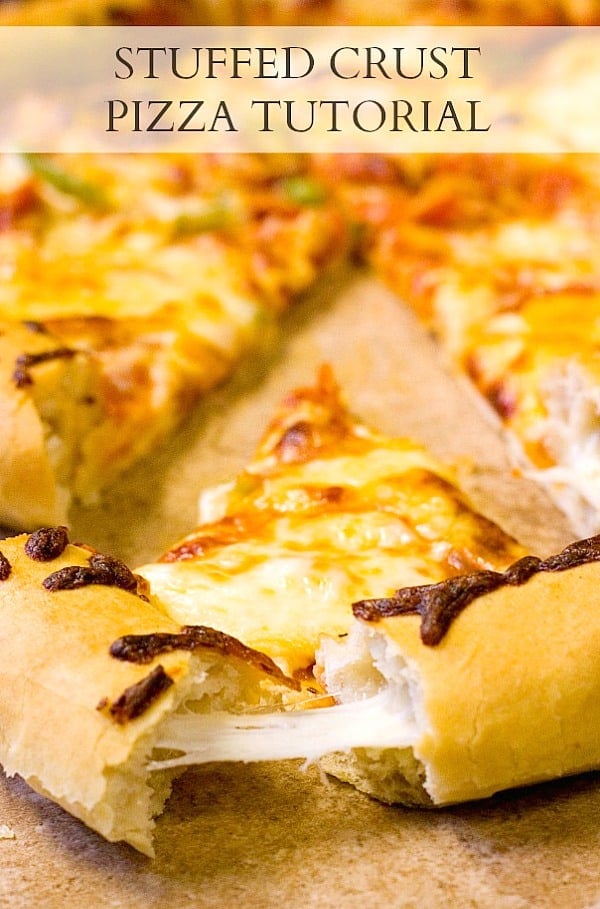 STUFFED CRUST PIZZA
Every time I think about stuffed crust pizza, this particular movie scene comes to mind. My kids know it well and we were telling them "I'll stuff you all in the crust" so many times while making this tutorial because they were watching us and constantly asking: are you done? can we eat the pizza now? Bread and cheese are a match made in heaven. The stuffed crust pizza is like a step up from a regular crust because you are filling the edge crust with cheese that will melt and create a gooey surprise!