Philly Cheese Steak Cheesy Bread – easy cheesy bread with Philly cheese steak topping! Great snack or dinner idea!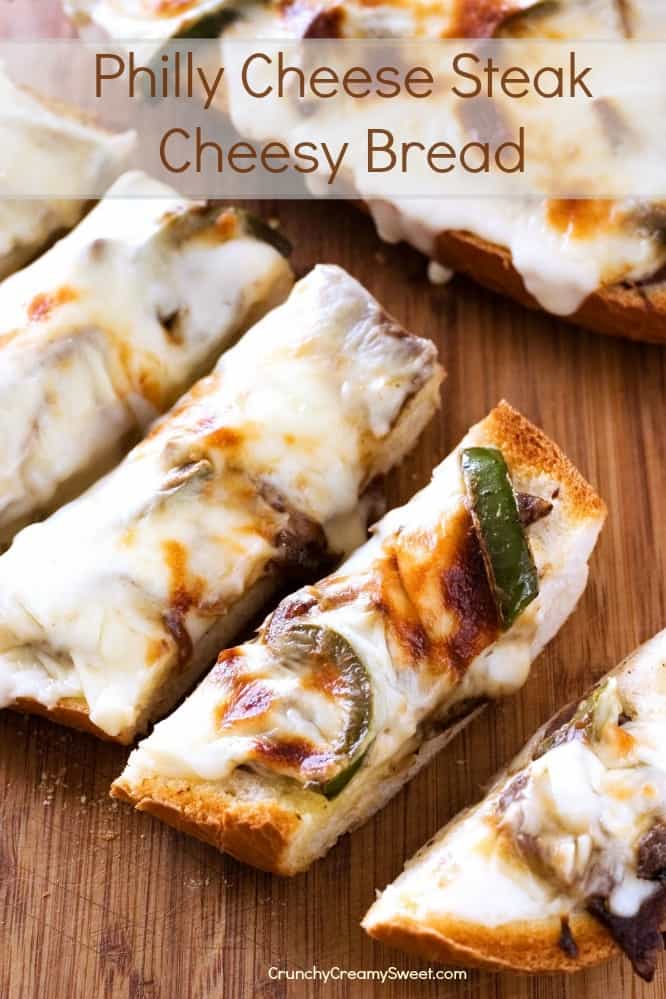 Aaaaand it happened again. My Hubby and I went on it again and made yet another version of our highly popular Easy Cheesy Garlic Bread. The Jalapeno Popper and Pizza versions became a success too so let's do it again! Philly cheese steak style!
Honestly though, my Hubby has been dreaming about this bread for weeks now. It just had to be done! Boy, is it awesome! My Hubby has some amazing ideas when it comes to savory food, I tell ya!
This version is so good and so filling that it actually was a dinner for the two of us (our kiddos don't like peppers). We kept all of the layers of a Philly cheese steak sandwich: the beef steak, the peppers and onions and the cheese sauce.
Yes, we made a cheese sauce. From scratch. And it's so crazy easy, you will want to put it on everything! Could this be our favorite version of the Cheesy Bread?