Make this Instant Pot Beef and Broccoli for a quick and easy dinner any day of the week. The beef is tender and simmered in a delicious Asian sauce.
I serve this dish with my Instant Pot Rice. If you enjoy cooking Asian dishes, you may also like my Instant Pot Cashew Chicken or the Chicken Lettuce Wraps.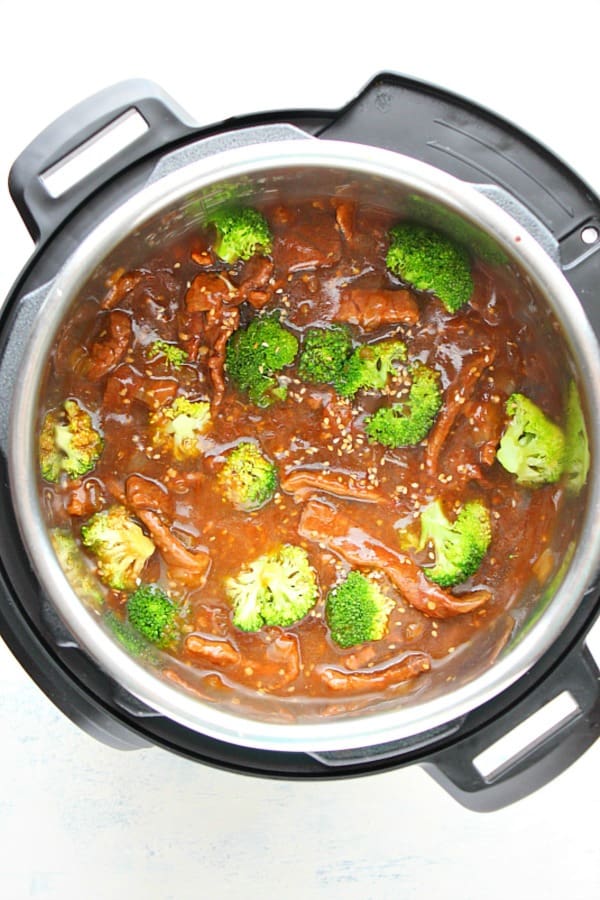 If you have a pressure cooker and need a recipe that will completely sell you on the magic of this device, this Beef and Broccoli is just that. It's quick and easy, has minimal prep and you don't need to stand by the stove to watch it. The pressure cooking turns beef into a tender meat that melts in your mouth. I steam the broccoli in a microwave (it only takes 2 minutes) and serve everything over rice. It's a simple meal yet packed with flavors.