Soft and Chewy Butterscotch Snickerdoodles – cinnamon and butterscotch are paired perfectly in these soft and chewy snickerdoodles! That's one amazing cookie!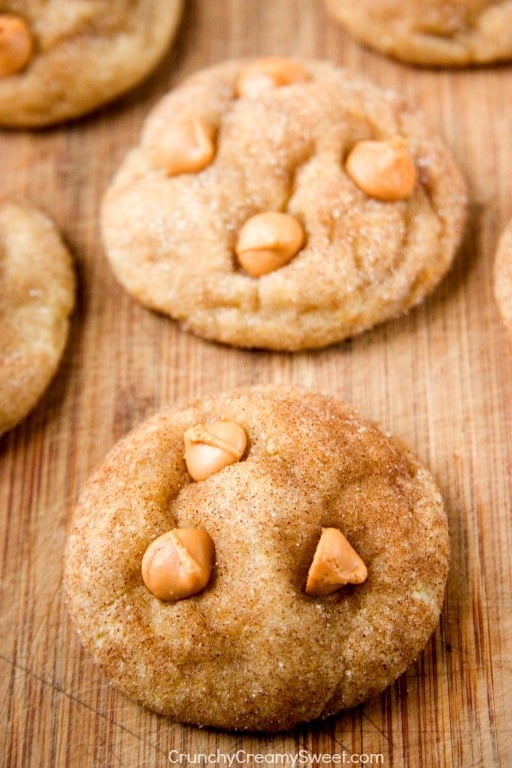 Since it's officially fall, I have all of the fall flavors on my mind. All of my spices (cinnamon, nutmeg, cloves, etc.) are front row in my pantry. They are being used almost everyday. I baked a batch of these cookies on fall's first morning. It was chilly and baking a treat with cinnamon just had to happen.
One cookie that's on my mind as soon as the leaves turn is snickerdoodle. It's are also my Hubby's favorite. I finally mastered it and it was a huge hit! Then I couldn't help myself but had to add butterscotch chips to it. Best decision ever!!
These cookies will make you weak in your knees! They are soft yet chewy in the center. When completely cooled, they have a slightly crispy edges. The butterscotch takes them to a whole new level! It pares so incredibly well with the cinnamon coating! These should happen in your kitchen!
[Read more…] about Soft and Chewy Butterscotch Snickerdoodles