Snickerdoodle Scones – perfectly tender and sweet scones with cinnamon chips and cinnamon sugar topping.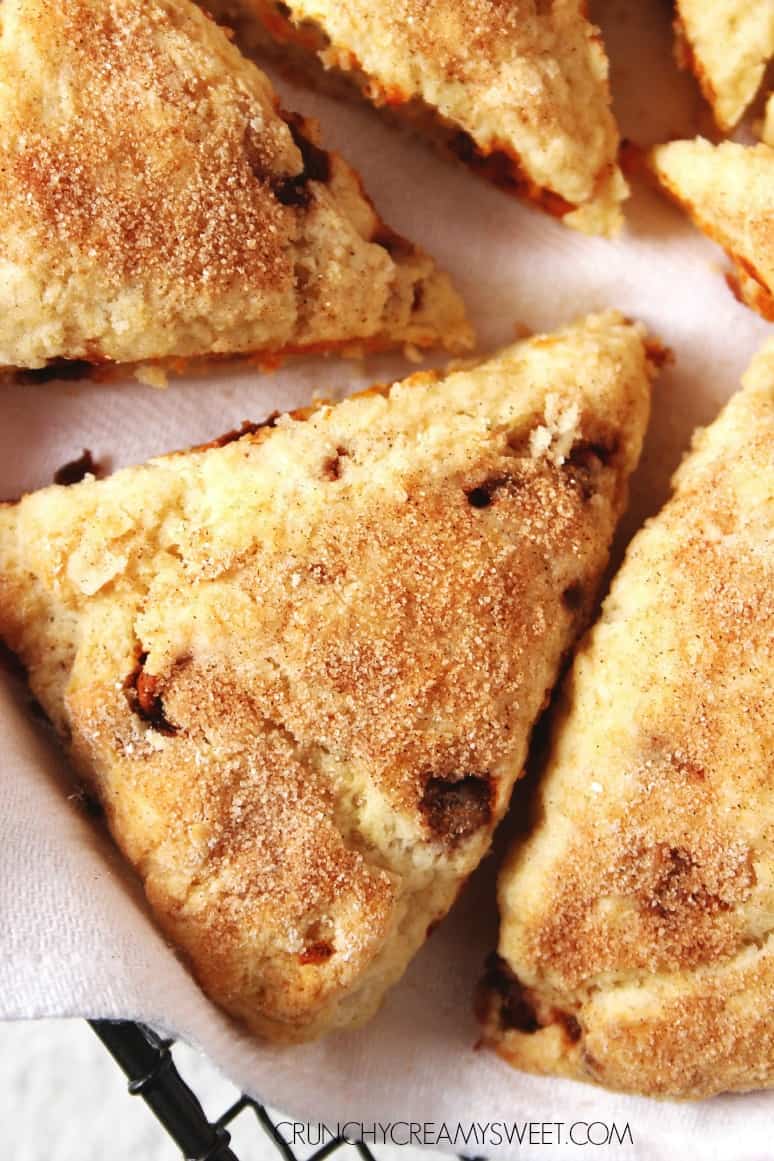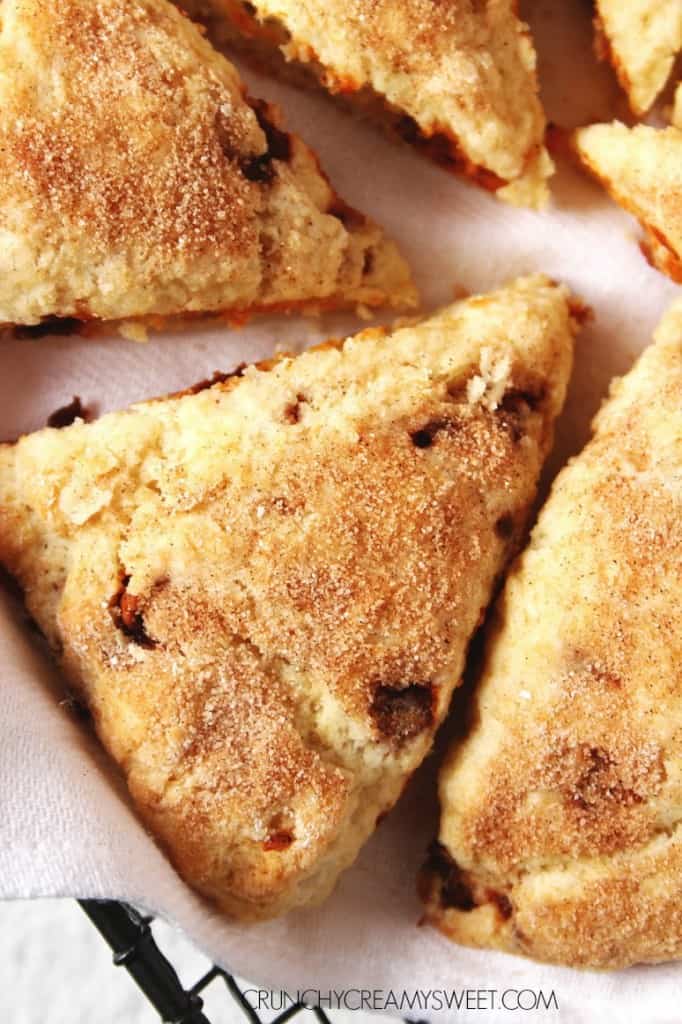 Every time my Hubby sees me mixing cinnamon with sugar he smiles and says: "Snickerdoodles?" It's because it's his favorite cookie (aside from the classic chocolate chip). And usually he is right. Except for last week, when I was trying to figure out what to do with the ever so rare (at least in my store) Hershey's Cinnamon Chips. I could eat them by a handful but I knew I wanted to use them in a recipe.
And I got a brilliant idea.
Enter Snickerdoodle Scones.
Because spring time is almost here (doesn't matter what my weather app says) and that means brunch time is here too! So naturally – scones!