Cinnamon Apple Cake Recipe is a soft and fluffy cinnamon cake with a layer of spiced brown sugar apples cooked in a skillet. You can use any apples you want to make this delicious dessert!
If you love apple desserts, you may also like to try my caramel apple cheesecake, apple crumb muffins or my delicious fritters.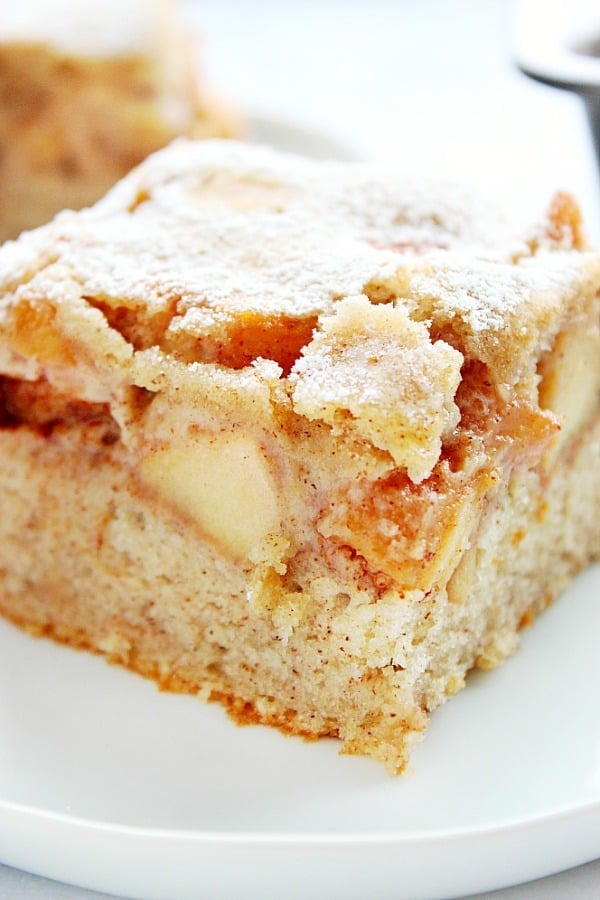 I could tell you that this cake was a result of having a bunch of apples that desperately needed to be used. But honestly, seeing apple and pumpkin desserts popping up on social media got me in the mood for a fall dessert. The apples were perfect for that. This Cinnamon Apple Cake is easy and so incredibly delicious! The cake is soft and fluffy and the apples perfectly spiced and sweet.