Sweet and Spicy Bacon Wrapped Little Smokies – easy party appetizer with a little bit of a sweet kick! Check out our video to see how we made them!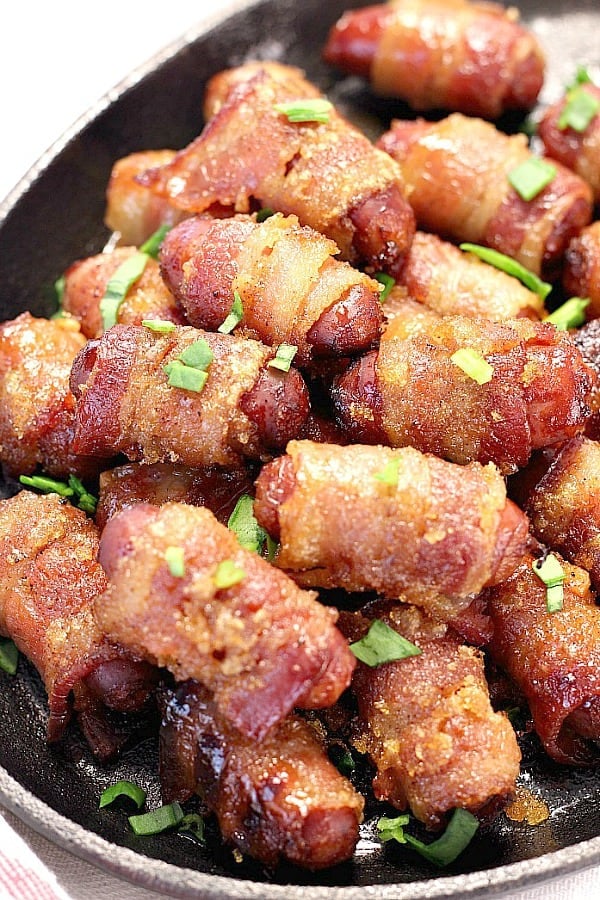 Before you say that it's January and we all should be eating salads and chugging on smoothies and here I am posting an appetizer that its anything but healthy – let me stop you. Here is what I think about starting the year on a healthy note – do it! Incorporate more healthy food into your diet. My whole family drinks this green smoothie every single day and it's fantastic and very beneficial. My kids snack on oranges and cuties and baby carrots. I use half and half instead of cream in our pasta dishes. But I say don't hate your favorite food, just because it's January and you feel the pressure to make the resolutions. Everything in moderation. It really works!
Also, my Pinterest feed shows folks are pinning comfort food and cheese and bacon appetizers. Pin this one too!
[Read more…] about Sweet and Spicy Bacon Wrapped Little Smokies Recipe