Slow Cooker Sweet Garlic Chicken – a five ingredient chicken dish that cooks in a slow cooker! Perfect for a comfort food dinner on a Sunday or over rice on a weekday.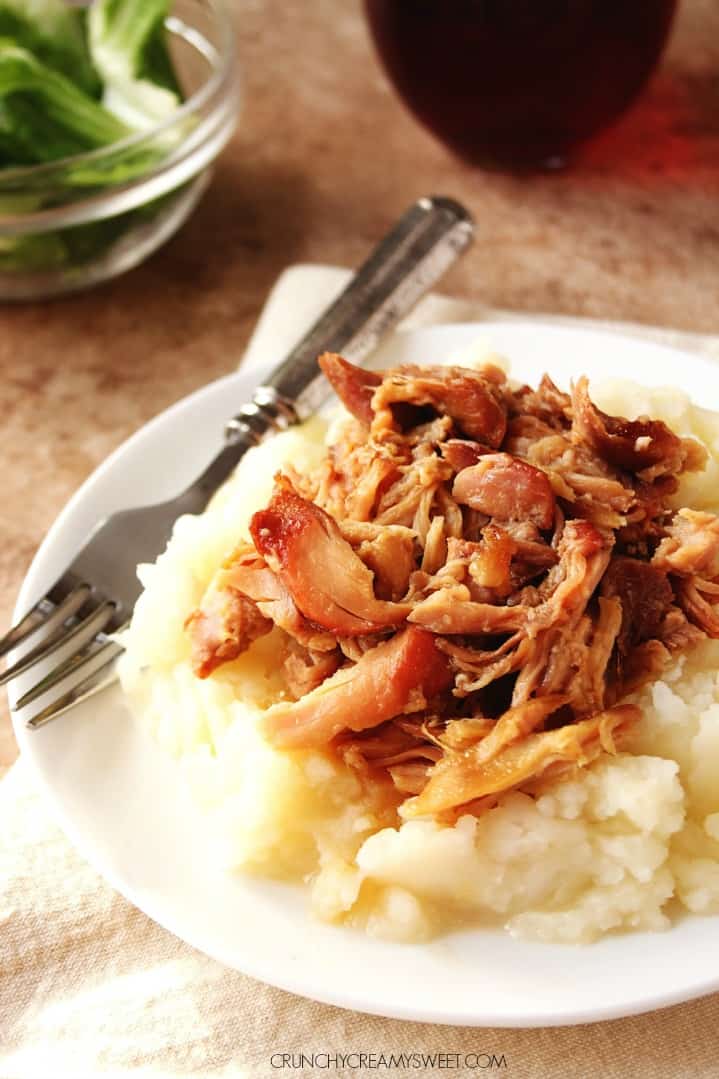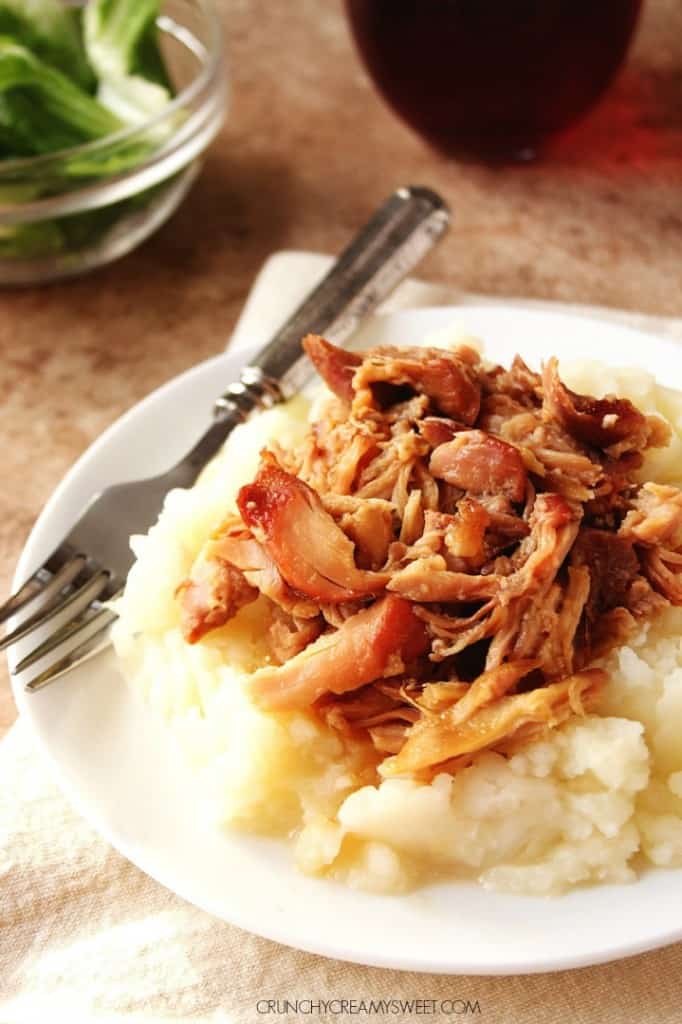 If your Mondays are like my Mondays, then you are running on multiple cups of coffee, trying to get million things done. I don't know why, but I seem to always put so much on the Monday to-do list. I want to hit the week strong! Show the Monday that I can rock it!
But, as much as I love cooking from scratch – Mondays are one of those days when I want and need a shortcut.
Slow cooker to the rescue.
This slow-cooker sweet garlic chicken is out of this world! I am crazy about it! So much that we had it three times last week. So so good! Besides, it feels so good to come home and smell the sweet garlic chicken cooking away in the slow cooker!
I am not sure if it's the garlic (huge fan over here!!) or the sweetness from the brown sugar – but this is one of my favorite chicken dishes right now. And it takes only 5 minutes of prep time! Score!