Crock-Pot® Candied Spiced Nuts – the best and easiest candied nuts recipe. No egg white needed! Just mix and cook in a slow cooker.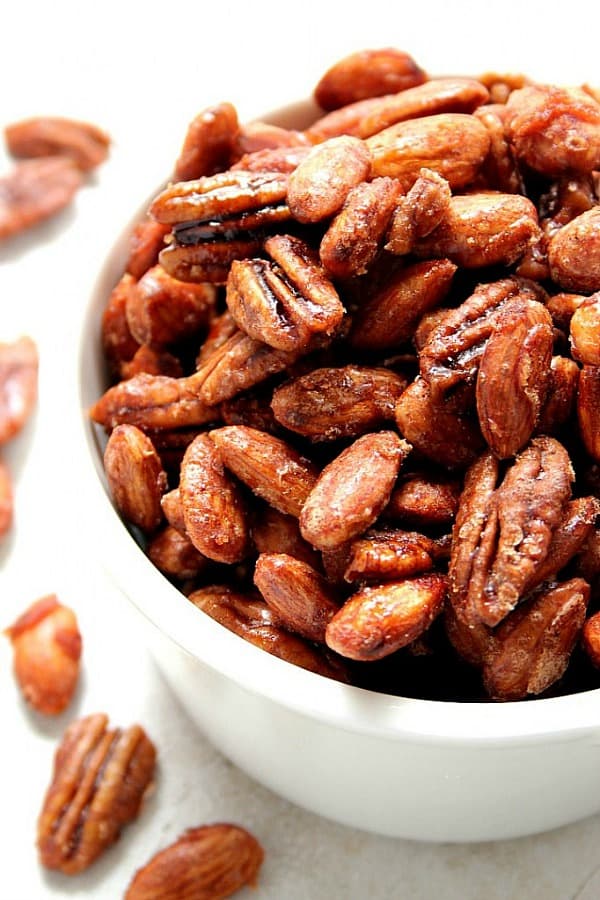 This post is sponsored by Crock-Pot® brand.
Today, I am back with another time saver thanks to my Crock-Pot® slow cooker. Perfect, just in time for the holidays to save us busy parents from loosing our minds. 😀 During the holidays, shortcuts are time and sanity savers for me. Like this recipe: Candied Spiced Nuts made in a slow cooker. No egg white needed! Yes, there is no egg white that so many candied nuts recipes use. I used water instead and it worked perfectly! These are the best and the easiest candied nuts you will ever make! Plus, I have a little secret to make them even more delicious!