Pumpkin Sheet Pan Pancakes Recipe – soft, fluffy and filled with pumpkin and pumpkin spice pancakes baked in the oven on a sheet pan. No more flipping! Serve with spiced brown sugar butter.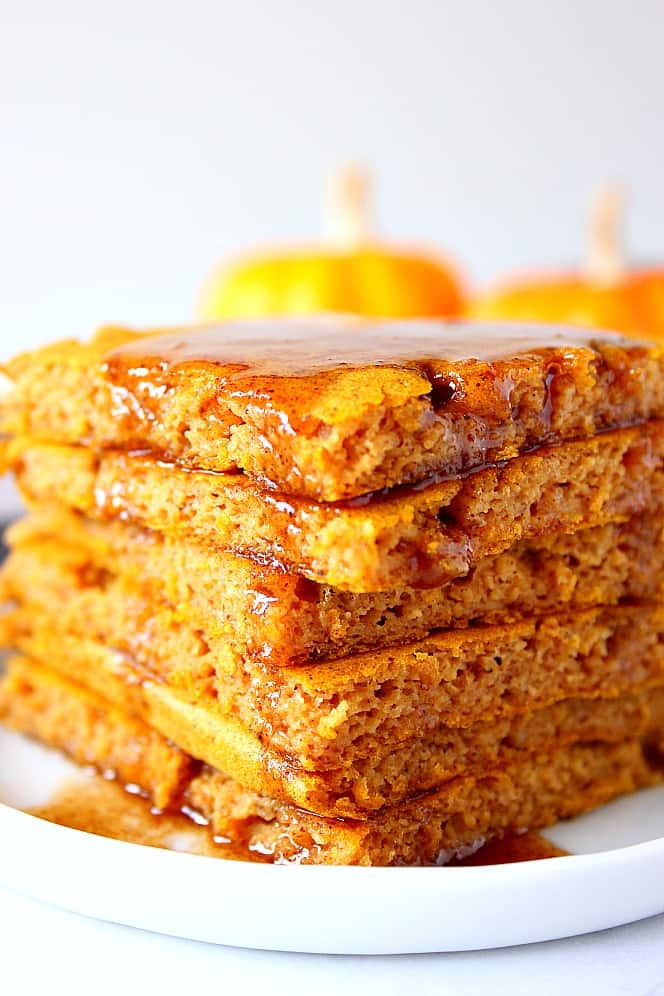 Today I am back with another recipe that will save you time in the kitchen. Those are always winners in my book! Let's talk about breakfast. Pumpkin packed, spiced and drizzled with spiced brown sugar butter SHEET PAN PANCAKES. Yep, these pancakes are baked all at once on a sheet pan in 12 minutes. I adapted my Sheet Pan Pancake recipe to use pumpkin puree, pumpkin pie spice to make this version. No eggs are needed to make these pancakes and you can use any milk you like, so the recipe is easily vegan adaptable.
These Pumpkin Sheet Pan Pancakes are super easy to make, you can make the dry ingredient mix ahead of time, you can add chocolate chips, dried fruit or nuts and serve a stack of them with spiced butter or my Homemade Pumpkin Butter.