Easy Instant Pot Red Beans and Rice  – this Southern classic is made with vegetables, sausage, beans and Cajun seasoning, all in just 4 steps, right in the pressure cooker.
Serve this delicious one-pot dish with fluffy rice and a side of corn on the cob for a meal the whole family will love.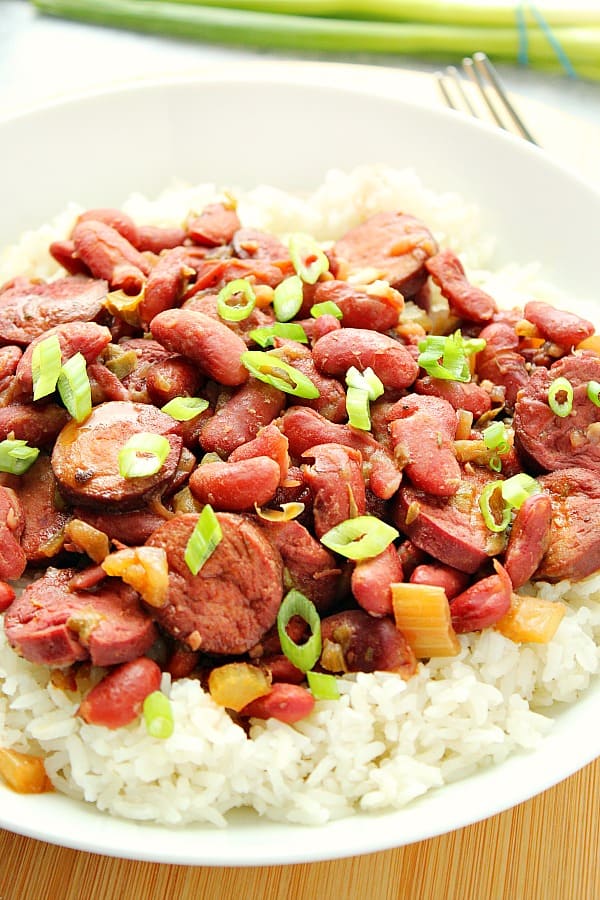 One of the easiest dishes to make in your Instant Pot is the Red Beans and Rice. No canned beans needed! Cajun seasoning adds this Luisianna dish it's classic flavor. We serve it over rice for a pure comfort food meal. It's a Southern classic made easy in the pressure cooker, in one hour, but it tastes like it was simmering on the stove all day. This dish might not be authentic, but it's easy and perfect when you need to feed a family.