This easy Stir Fry Sauce is made from scratch, with just five ingredients. It's perfect with any meat and vegetables you choose for your stir fry!
I use this sauce to make my Ramen Stir Fry or Chicken Chow Mein. It's great to have on hand and use to add flavor to a simple dish. For meatless meals, make my Vegetable Stir Fry!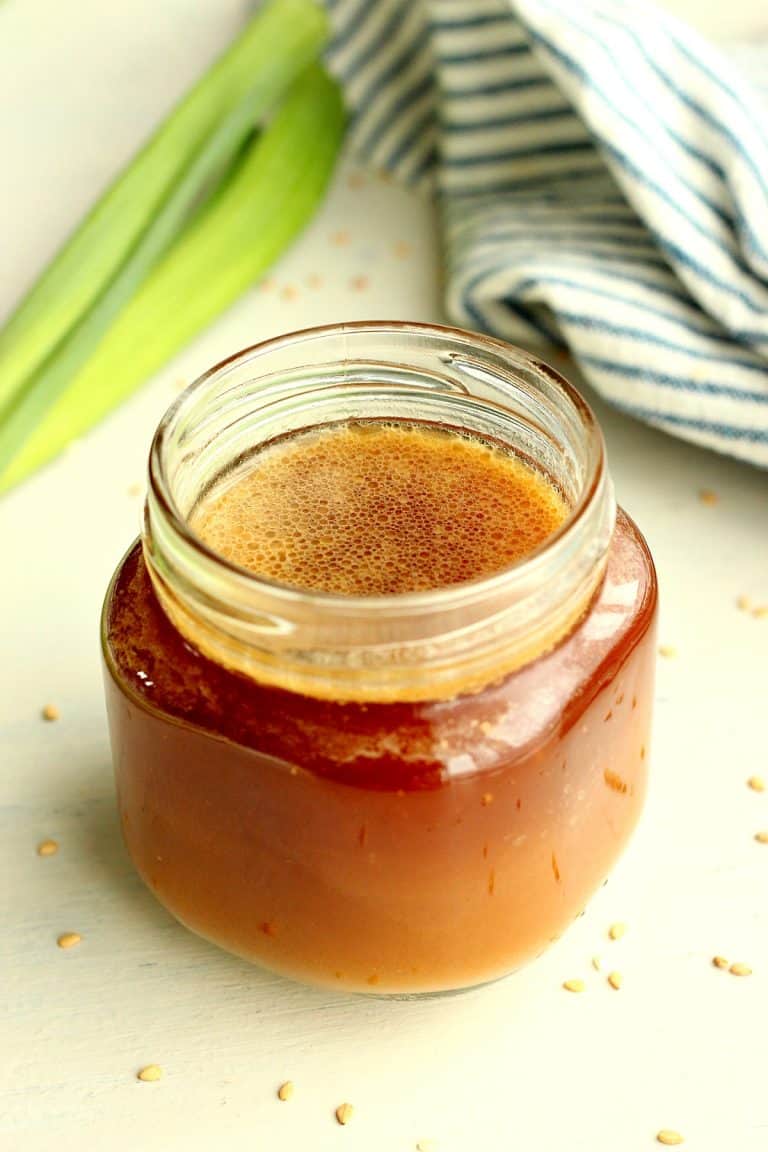 Homemade sauces are my jam. I really enjoy making my own sauces that I can use for various dishes. This easy Chinese Stir Fry Sauce is my new addition. It takes only minutes to whip up and it's ready to be simmered with vegetables and meat. This recipe makes enough sauce for one dinner, for 4 people. All you need it one pound of meat (of your choice), 2 to 4 cups of chopped vegetables, rice or noodles and this sauce to make a quick and flavorful meal.