The Ultimate Spicy Reuben Sandwich – the ultimate man food. Layers of corned beef, sauerkraut, Swiss cheese and spicy sandwich sauce enclosed in dark rye slices of bread. You need this in your life!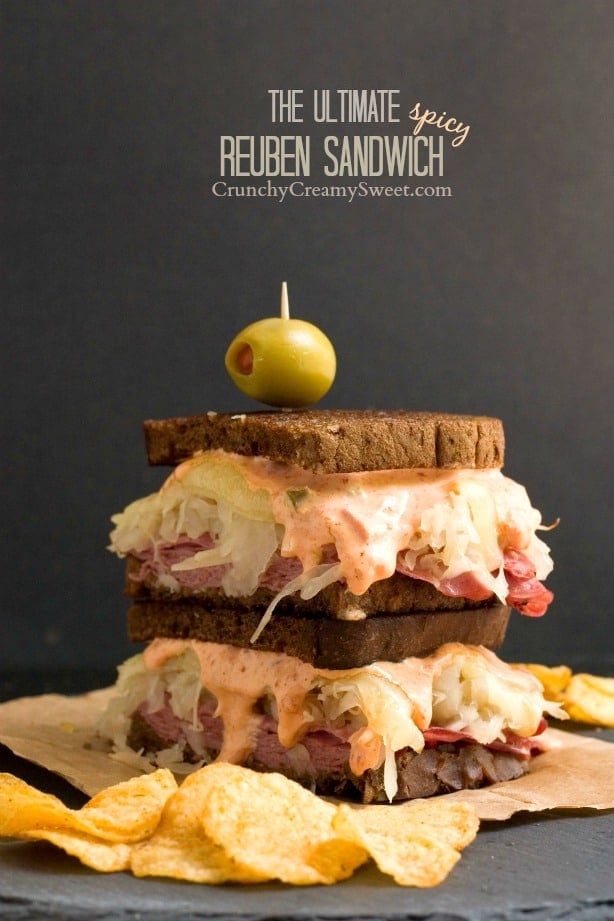 Can you handle this? Because this is EPIC.
I suggest you close all of those other tabs you have open on your screen, grab a glass of icy and get comfy. Because we are about to talk about the ultimate man sandwich and you need to focus. This is serious.
I may as well add "spicy" to the name of my blog for today. Or get our new blog going because what has been happening in our kitchen lately is some epic spicy savory food. That's how my Husband and I balance each other: I have an epic sweet tooth and he has an epic spicy tooth. 🙂 While I am pulling out Funfetti White Chocolate Cookies from the oven, he is busy assembling the Ultimate Reuben Sandwich.
[Read more…] about The Ultimate Spicy Reuben Sandwich Recipe