Freezer Breakfast Sandwiches – filling and delicious sandwiches with eggs, sausage and cheese.  Easy to make ahead and so much better than the fast food kind!
If you like east breakfasts that you can make ahead of time, like these sandwiches, you will also love our Freezer Breakfast Burritos and Peanut Butter Overnight Oats.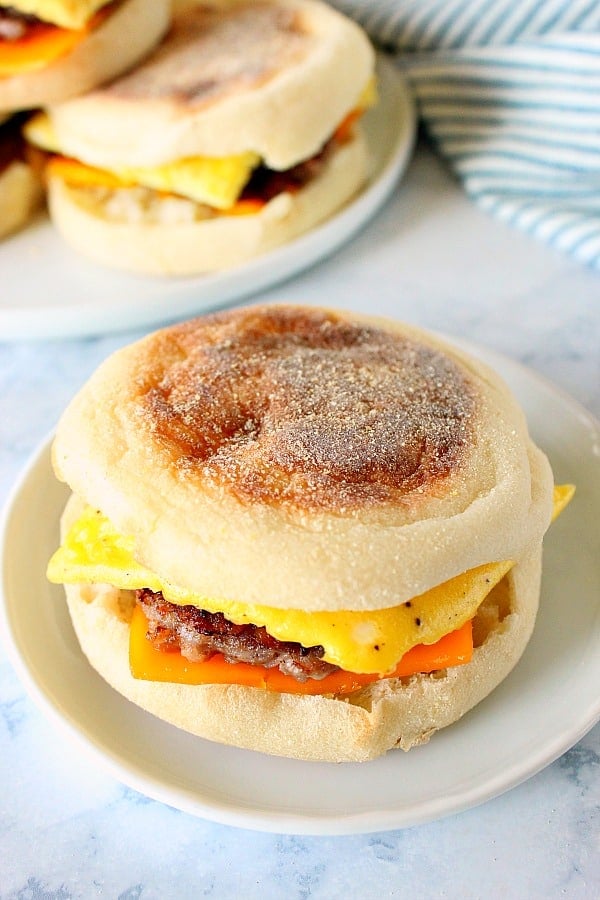 FREEZER BREAKFAST SANDWICHES
Easy and freezer-friendly breakfast sandwiches for busy days or when you need to feed a crowd, are the way to go! English muffins filled with fluffy eggs (cooked in sheet pan), sausage patties and cheddar cheese are filling and delicious. All you need is one sheet pan and one skillet to make a batch and freeze or store in the fridge for a grab-and-go breakfast this week.