Asian Slaw Recipe – easy, colorful slaw with cabbage, carrots, green onions and sesame oil dressing. Enjoy with takeout chicken or pork.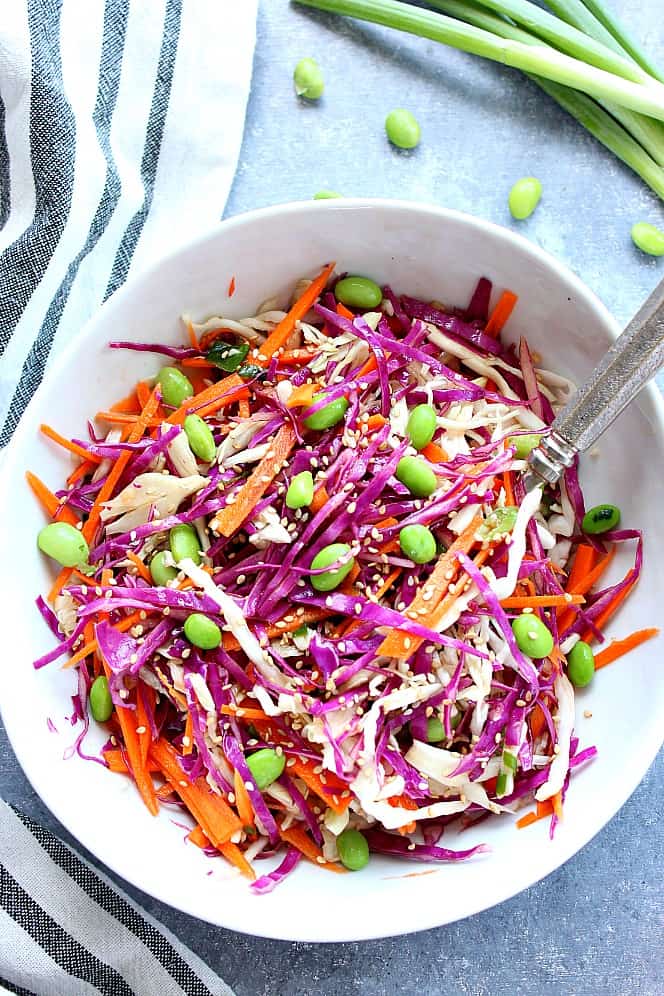 Nothing beats a colorful salad that's bursting with flavor and texture. Purple cabbage, green cabbage, carrots and green onions make the base of this slaw creating a bright dish. I add edamame beans for a pop of green. For dressing, simply mix sesame oil, soy sauce, vinegar, brown sugar and garlic and toss with vegetables.
This Asian Slaw is perfect enjoyed on it's own, turned into a lunch salad by adding crunchy Ramen noodles, cooked chicken, like the Sticky Asian Chicken, or as a side dish in place of broccoli in our Teriyaki Chicken recipe. Serve it with the Baked Teriyaki Salmon for a truly colorful dish.