Peanut Butter Banana French Toast Roll Ups Recipe – whole wheat bread slices filled with peanut butter and bananas and fried French toast style. Dust with powdered sugar and enjoy!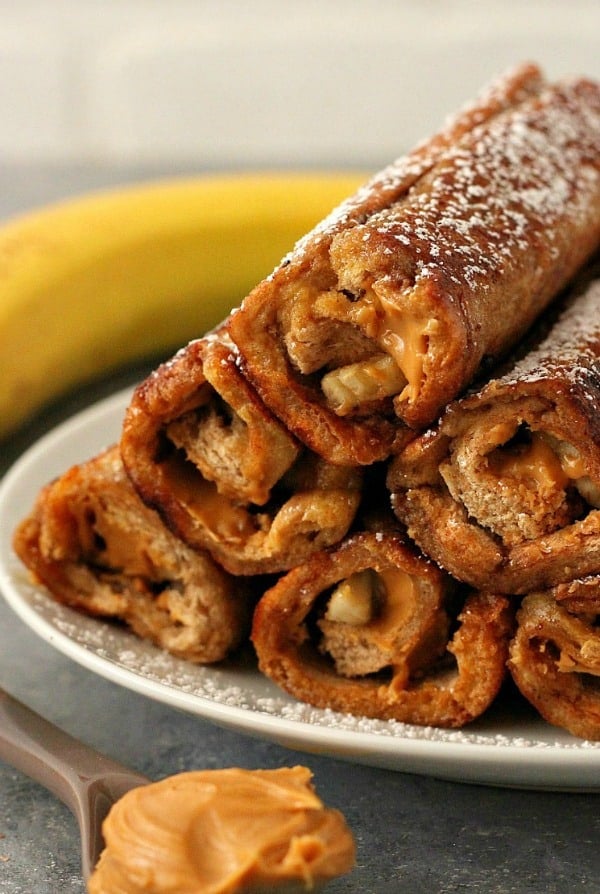 If you are looking for a quick and easy snack or lunch idea for your kids, I got you covered! These Peanut Butter Banana French Toast Roll-Ups are fun to make and eat and a healthier option since we are using whole wheat bread. In a true French toast fashion, I dipped them in beaten egg and milk before cooking. However, dipping these roll-ups on beaten egg is completely optional. You can just roll them up and toast up on all sides in a little bit of butter.
Either way, you will have crispy on the outside and creamy on the inside roll-ups that are bound to be a hit!
[Read more…] about Peanut Butter Banana French Toast Roll Ups Recipe