Lemon Garlic Roasted Potatoes – super easy side dish yet packed with so much flavor! The lemon garlic combo makes these potatoes irresistible!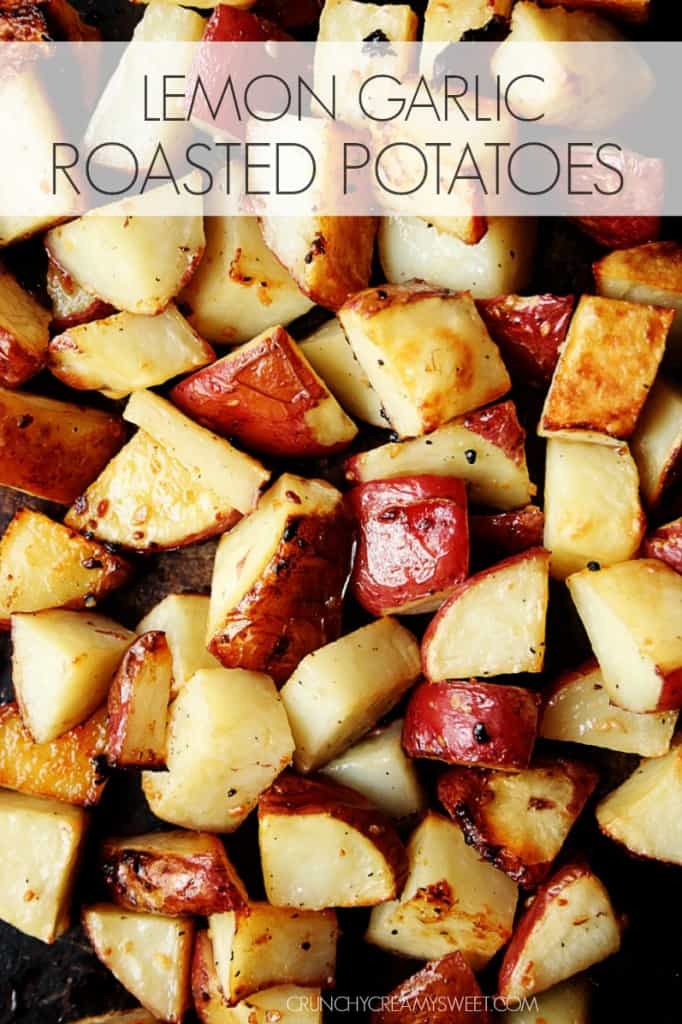 Lemon garlic roasted potatoes. Let that sink in for a little bit. I mean, roasted potatoes by them selves are so good! Might be just the best way to eat potatoes! But add minced garlic and lemon to the mix and these babies are irresistible! Not only they smell amazing while baking but are so easy to pop in and burst with flavor in your mouth. You have to make them!
This side dish is helping me cut out the fries from our menu. Grabbing a bag of frozen potato fries in the store is convenient, I admit. But in effort of making better decisions when it comes to food, I am trying to find healthier options yet still quick and easy. These roasted potatoes are just that and more! They are so much better and so flavorful! Our kiddos loved them! Score!