This Shrimp Fried Rice Recipe is the fastest and easiest takeout dinner you can make at home! You only need shrimp, leftover rice, frozen veggies, soy sauce and 15 minutes to turn it into delicious dinner.
It's is my favorite shrimp dish, right next to my 10-Minute Teriyaki Shrimp and the Garlic Butter Mushroom Shrimp Pasta.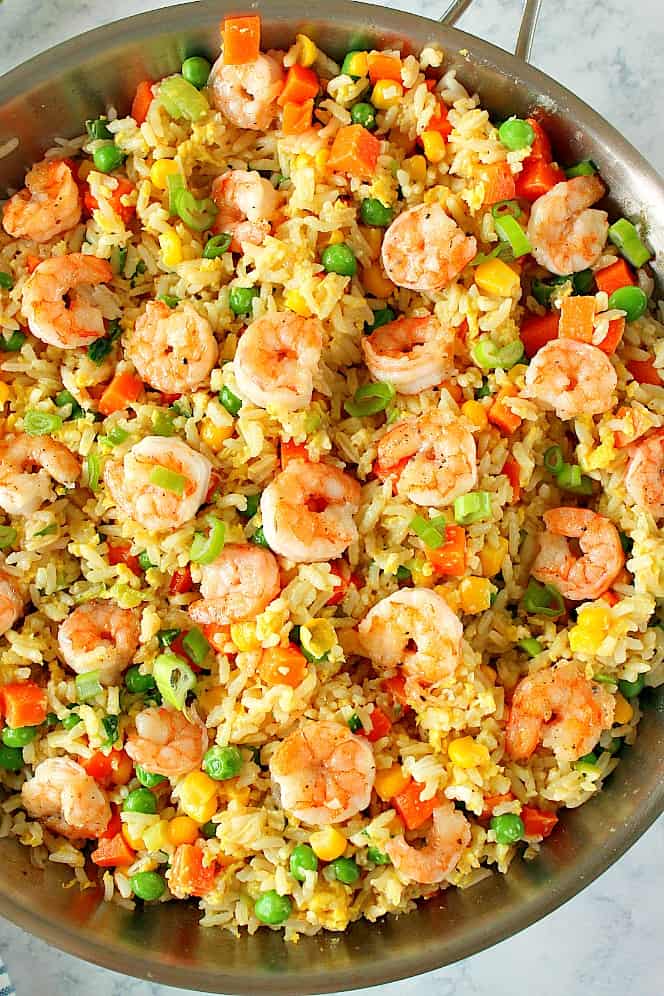 SHRIMP FRIED RICE
I wish I knew how easy it is to make takeout dinner at home when I was in college. My diet would have been so much better! This Shrimp Fried Rice is one of the fastest and easiest dishes you can make, that tastes like it's straight from the restaurant! This dish is a perfect use for leftover rice. I always cook more rice than I need and freeze any leftovers. Fried rice is the best made with cold rice!