Reese's Peanut Butter Cups Fudge Recipe – a 3-ingredient last minute holiday fudge for chocolate and peanut butter lovers! Quick, easy and addicting! Make a small batch just for you or regular to share with friends and family!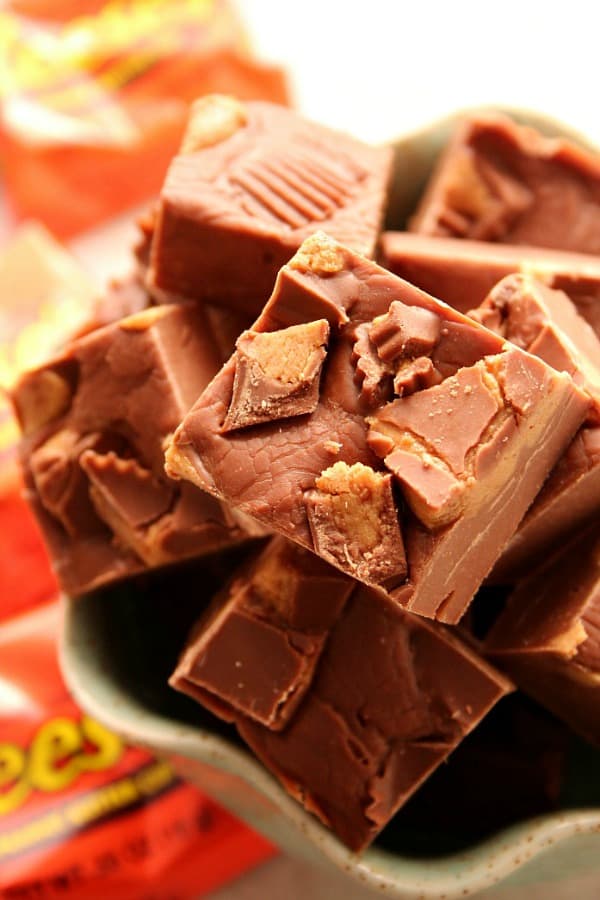 If you are anything like me, you are frantically checking your holiday list, making sure you are not forgetting anything. Our kiddos just started their holiday school break and they are bursting with excitement for Christmas! I am putting them to work by assigning simple task, like unwrapping Reese's peanut butter cups. Can we say it's the best job ever for a kid? I think so!
We have a lot of friends and family that we like to shower with homemade goodies and chocolate fudge is always one of them. This quick and super easy method to make fudge is our favorite because it saves on time and ingredients but tastes incredible! It melts in your mouth! But add chopped peanut butter cups and oh my heavens! This treat is hard to pass on!
[Read more…] about Reese's Peanut Butter Cups Fudge Recipe ( 3 ingredients )