Easy Chicken Yakisoba Recipe – a quick and easy dish with Asian noodles, chicken, easy homemade yakisoba sauce, carrots, cabbage, pepper and mushrooms.
Packed with flavor, this dish is perfect for busy weeknights and very budget friendly, just like the Teriyaki Chicken Stir Fry or Shrimp Fried Rice.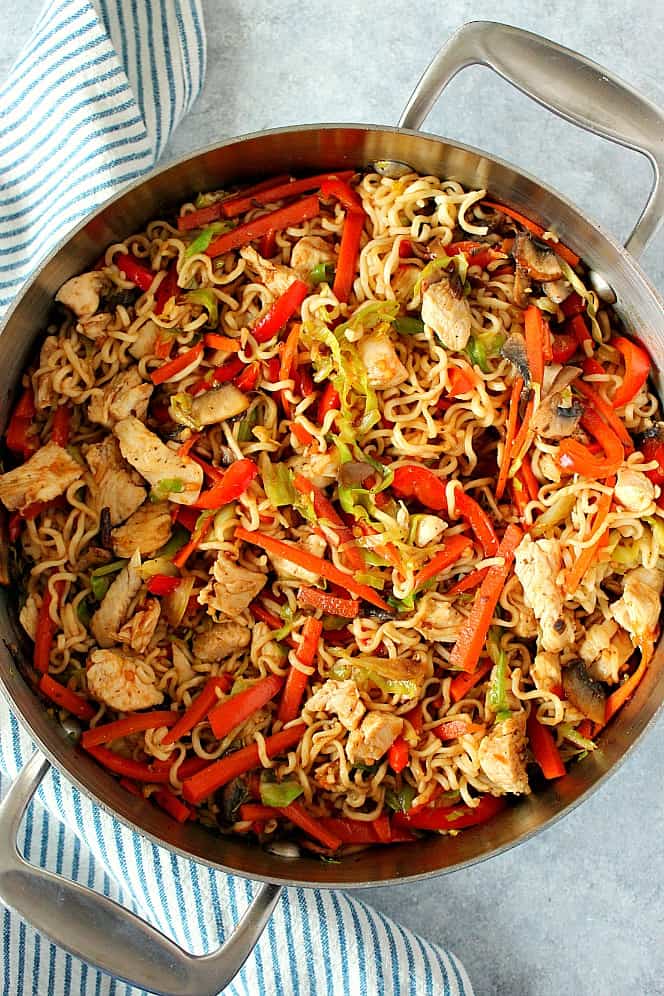 CHICKEN YAKISOBA
Chicken Yakisoba is a very popular Japanese stir fry dish. It's made with noodles, fresh vegetables and pork or chicken tossed with the rich and delicious yakisoba sauce. The sauce is made with soy sauce, Worcestershire sauce, ketchup, sesame oil, brown sugar, garlic and ginger. If you love my Thai Peanut Noodles or my Easy Chicken Stir Fry, you will love this dish too. It's very quick to make and full of flavor.