Easy Chicken Stir Fry Recipe – quick and easy vegetable and chicken stir fry with delicious teriyaki sauce. Perfect served with noodles or rice.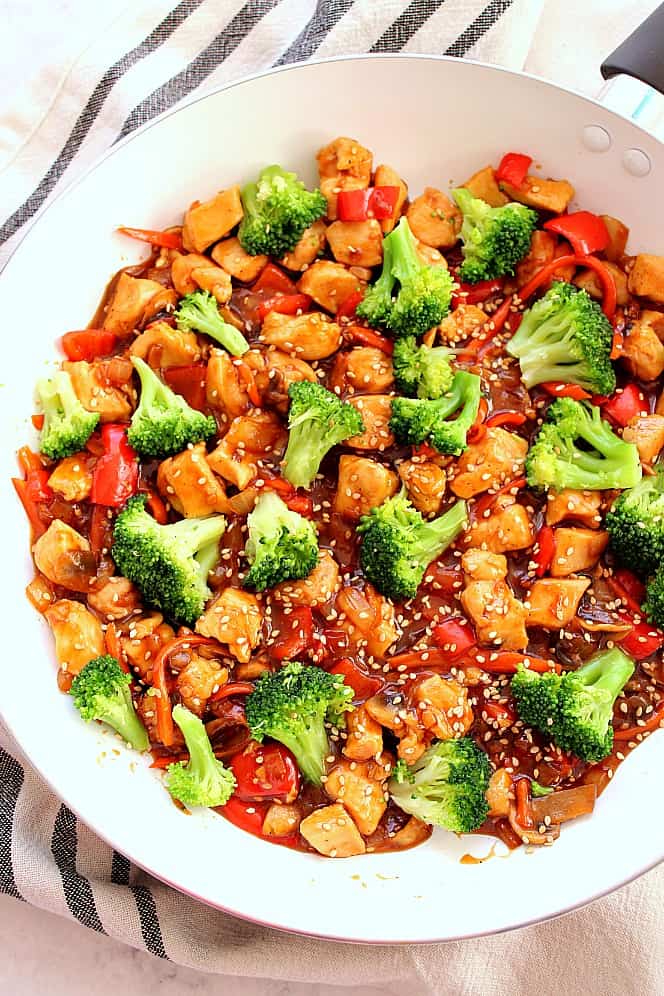 EASY CHICKEN STIR FRY
Colorful dishes with fresh and bright vegetables are always my favorite. Bonus points if they are quick and easy to make. Even more bonus points, if they give me an excuse to make my favorite teriyaki sauce and coat it all in it. Talk about flavors! This Easy Chicken Stir Fry is a twist on my most popular recipe and a family favorite: Quick Teriyaki Chicken Rice Bowls. It has the same sauce and chicken, even more vegetables and this time we are serving it with Asian noodles. Dinner on the table in under 20 minutes.
This Easy Chicken Stir Fry is a perfect dinner idea for busy weeknights, great for meal prep and to enjoy for lunch through the week or for a date night in. You can use any vegetables you like and serve it with rice or noodles.