Peppermint Pretzel Candy recipe – crunchy pretzels topped with peppermint Kisses candy and M&M's makes for a  festive holiday treat that is fun to make and eat!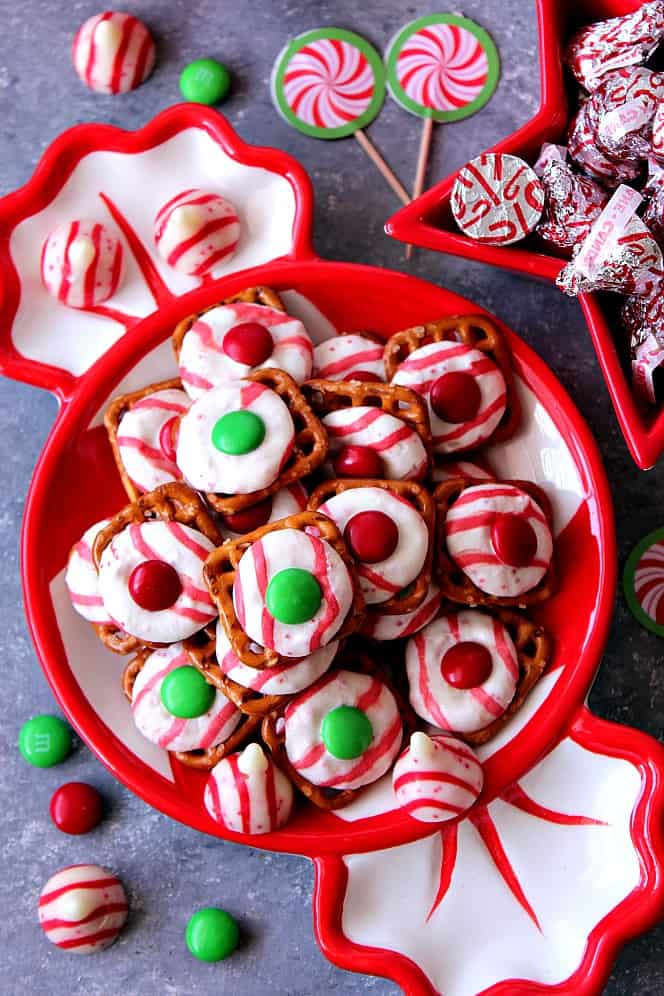 It is a tradition in our house, to make Pretzel Candy treats for Christmas. Each year, we create an assembly line and with a kid on each station, we make a ton of pretzels topped with chocolate, caramel, M&M's or sprinkles. They are so fun to make and eat and even pack in treat bags and give to family and friends. Last year, our Chocolate Caramel Pretzel Bites were super popular but this year we went with peppermint as the flavor theme. Peppermint is a must for Christmas and I am absolutely obsessed with peppermint chocolate treats!
These Peppermint Pretzel Candy are colorful, festive and delicious! Crunchy, slightly salty, pretzels are topped with Peppermint Kisses are a fun addition to any holiday treats table.