Leftover Mashed Potato Cheddar Ranch Cakes – the best use for your leftover mashed potatoes. Crispy cakes filled with cheese and ranch seasoning. Just 5 ingredients and 20 minutes is all you need to make them!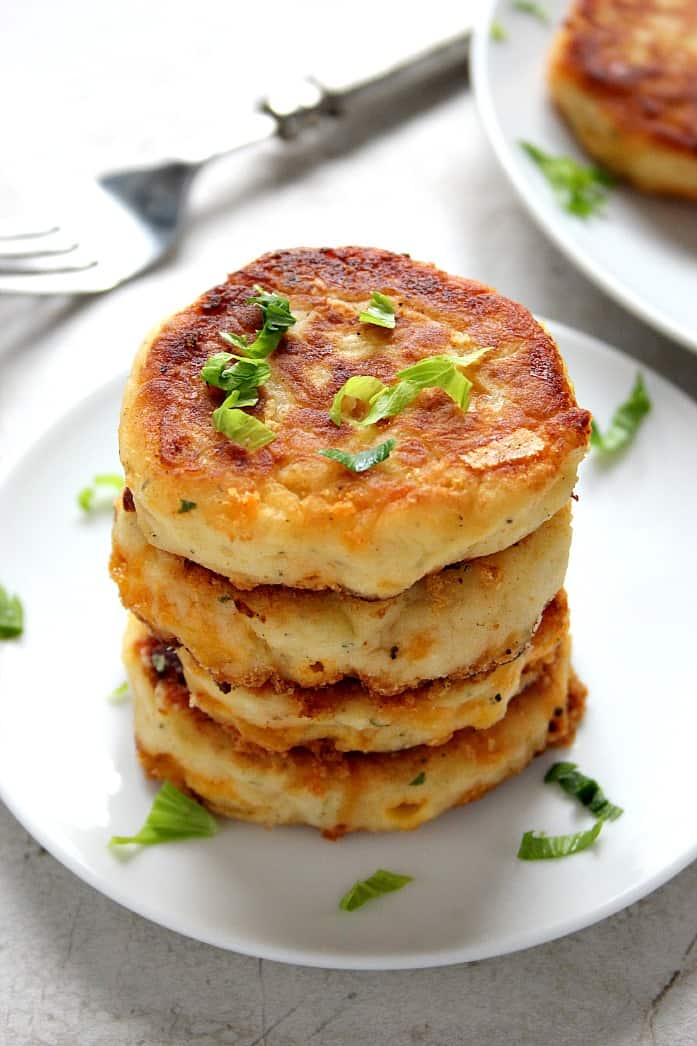 I wish I could just hand you a fork and a plate of these babies and tell you to dig in. You simply have to try them to know how fantastic they are! I love to make something so good and then give my Hubby or the kids a piece to try and see their reaction. The look a person has on their face when their taste buds are feasting on delicious food – priceless.
You may remember the slow cooker creamy mashed potatoes I just shared here. I ended up having some leftover and realized that mashed potatoes are the most often leftover Thanksgiving dish in our family. Sweet potato casserole is pretty much like a dessert but we call it a side dish, stuffing disappears along with the turkey, cranberry sauce I could eat by itself (LOVE it!) but mashed potatoes get the least love.
[Read more…] about Leftover Mashed Potato Cheddar Ranch Cakes