Instant Pot Pot Roast Recipe – the best pot roast cooked in the Instant Pot pressure cooker, with carrots and potatoes. This tender and melt-in-your-mouth roast is rich in flavor, a true comfort food.
The meat is tender, falls apart and the vegetables perfectly soft. Another favorite is my Instant Pot Beef Stew. I always serve my Cheddar Bay Biscuits with it!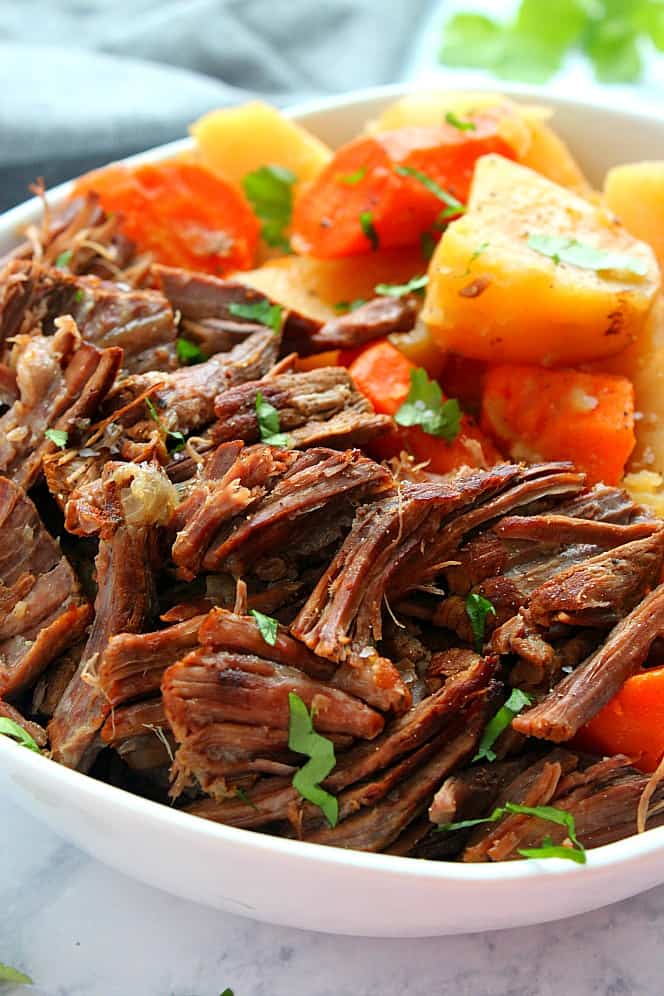 EASY INSTANT POT POT ROAST
When you are thinking of pot roast, you are envisioning a big cut of beef, roasting for hours with carrots and potatoes. Pot roast is a dish made with a tough cut of beef, cooked low and slow to get the meat to a stage when it's tender and easily shreds. Carrots and potatoes are a classic vegetable company to the pot roast. Now, you can cook a rich and flavorful pot roast in your Instant Pot pressure cooker in a fraction of the time.