Slow Cooker Sweet Potato Pork Stew – this comforting stew is perfect for chilly days and it takes only 10 minutes of prep!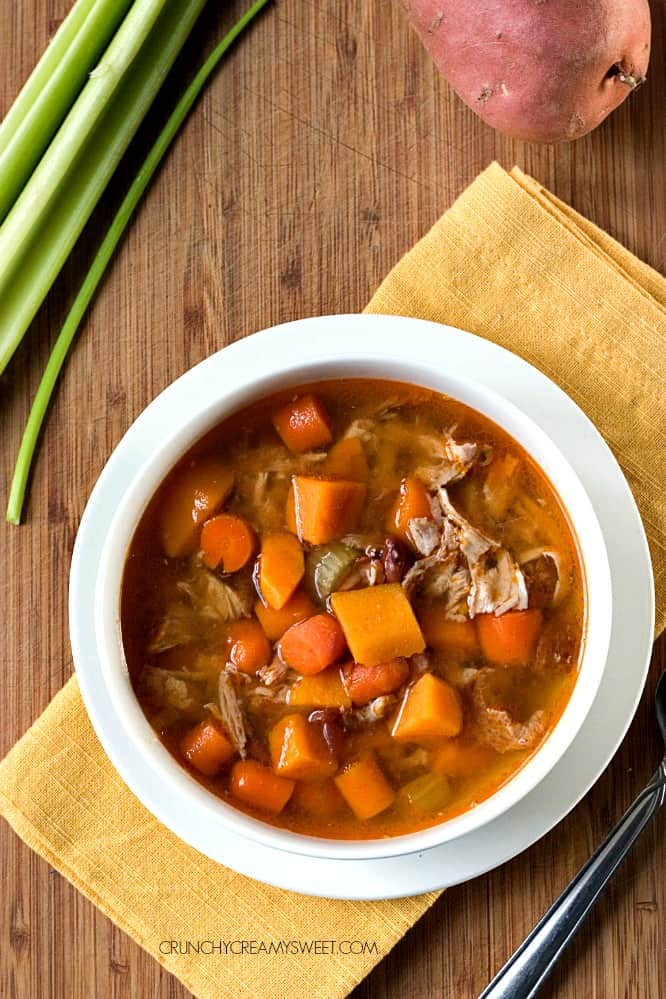 There is snow in the forecast for this week and yesterday we woke up to frigid temperatures. Needless to say, I am not ready for winter. I don't like cold and the snow covered world looks great through the window when I can be comfy in our warm house.
This weather definitely makes us crave comfort foods and my slow cooker is working over-time. I love it when all it takes but 10 minutes of prep in the morning and the comforting, yummy soup cooks by itself until dinner time.