German Pork Schnitzel – crispy and juicy schnitzel made with thin pork loin cutlets, lightly breaded and fried to golden perfection. Pure comfort food at it's best!
Serve it with Potato Salad, perfectly creamy Mashed Potatoes, or Coleslaw.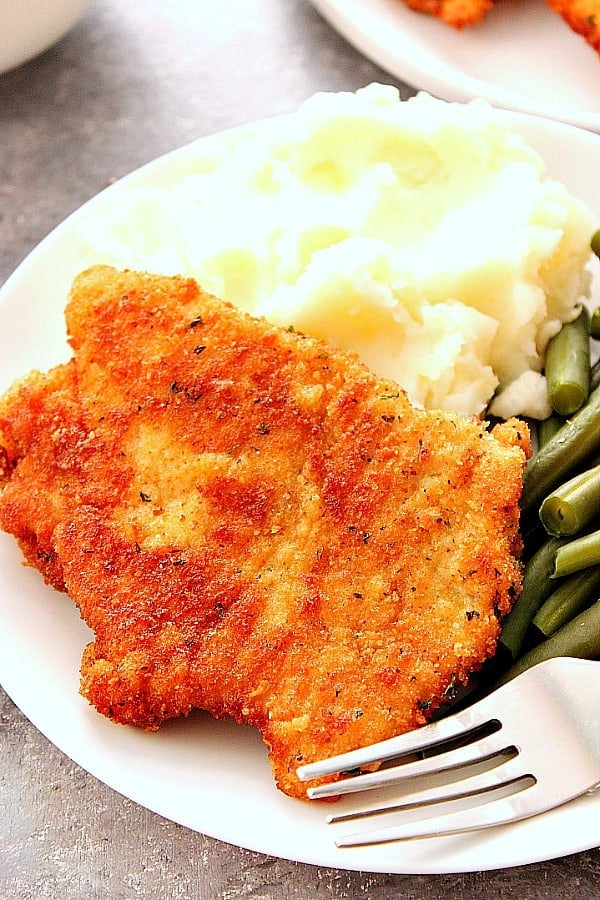 Pork schnitzel is one of those dishes I keep for Sunday specials. It's breaded and fried meat after all, not your every day food. But it is pure comfort food and a classic in many European countries. My Hubby and I had a chance to try it there and it is one of those dishes that you remember being absolutely delicious and want to be able to make at home when the craving or nostalgia hits. Pork schnitzel is a golden crispy cutlet that's perfectly juicy inside. It's served with mashed potatoes and often even with the mushroom sauce.