Polish Potato Dumplings (Kopytka) made with mashed potatoes, flour and egg. These dumplings are perfect served with garlic, onion, mushrooms and bacon!
Leftover mashed potatoes can also be used to make delicious cakes or casserole with bacon and cheese.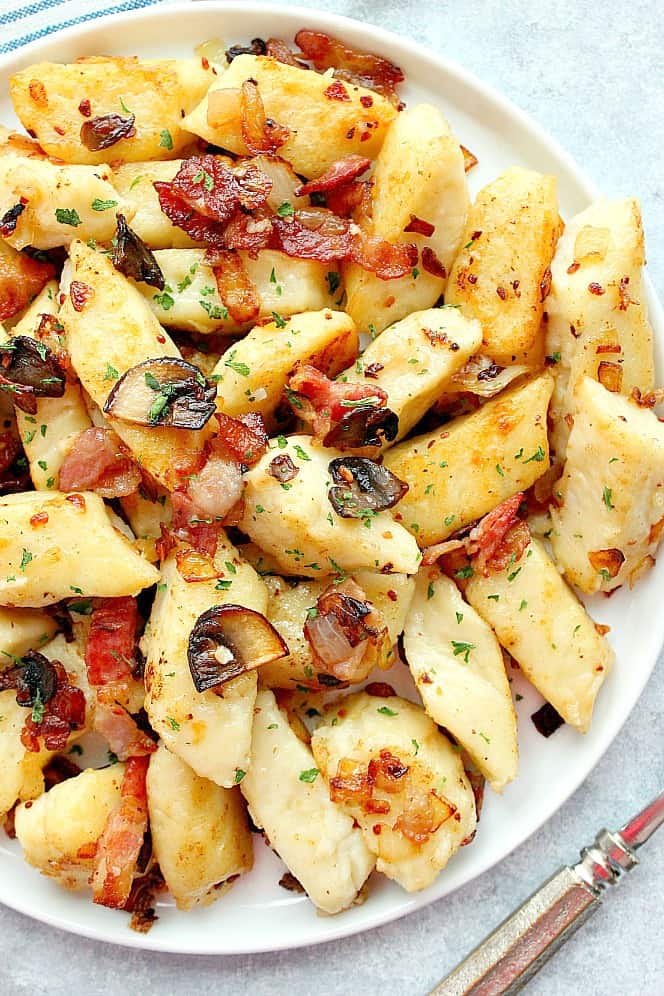 Kopytka are Polish potato dumplings, popular in the southern part of Poland. They are made with mashed potatoes, egg and flour. They are cooked in salted water and can be served right away or sauteed in pan for a crispy exterior. Add sauteed garlic, onion, mushrooms and bacon for more texture and flavor.
POLISH POTATO DUMPLINGS
These Polish Potato Dumplings are super easy and perfect as a side dish or as dinner. Next time you have leftover mashed potatoes, save them and make these dumplings! You will love them! This is a perfect recipe for using leftover mashed potatoes, like my Leftover Mashed Potato Cheddar Ranch Cakes.