Make the Best Pizza Dough with our photo tutorial packed with tips on making the best pizza at home. A fail-proof and easy recipe that makes the best crust!
You can make 2 regular pizzas or 3 thin-crust pizzas with this recipe. Top it with Homemade Pizza Sauce, pepperoni, cheese and any toppings you like.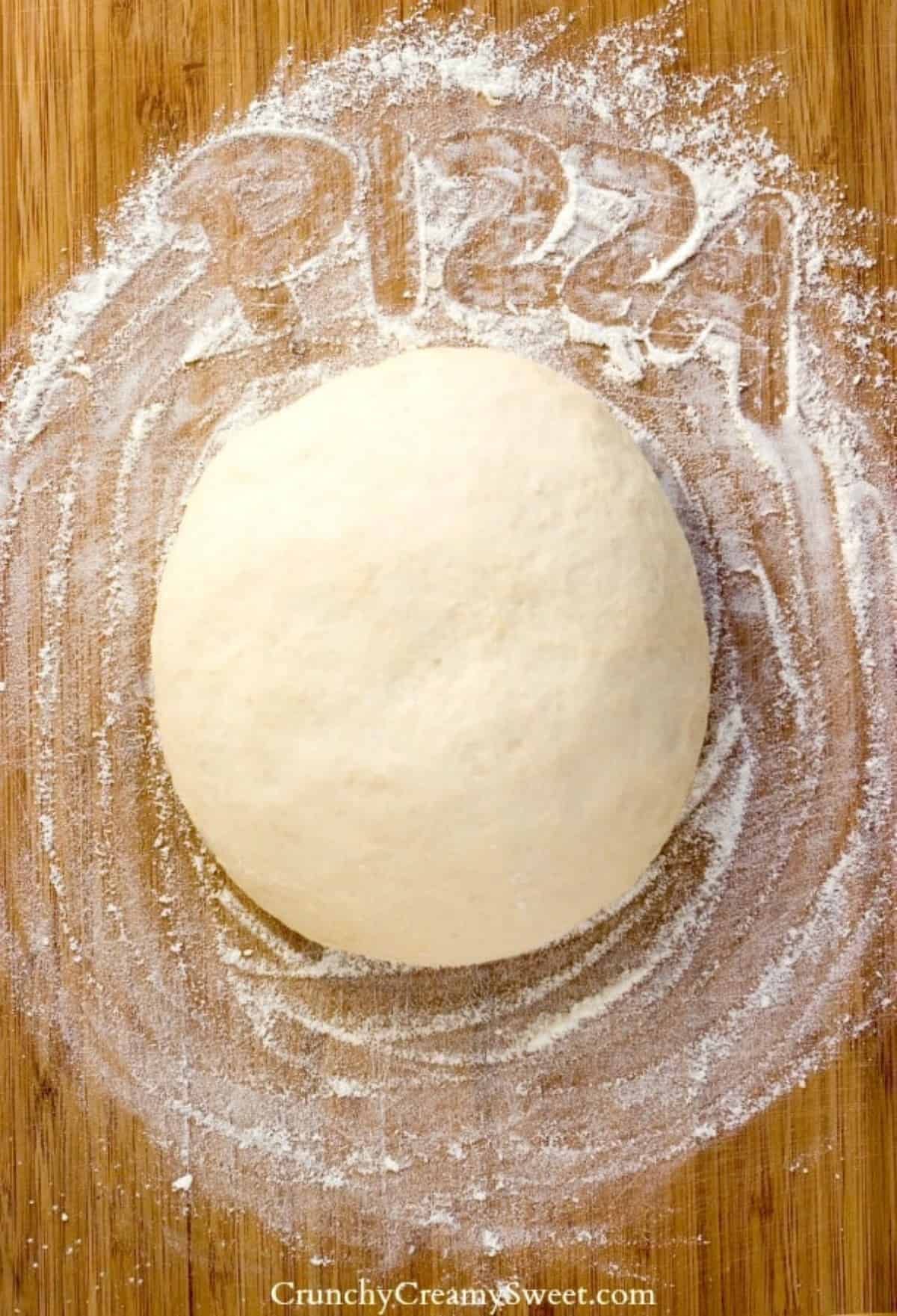 Today we are taking the mystery out of making pizza dough. Trust me when I say, it's easy-peasy.
Or what my Hubby says, because he is going to show you how you can make a pizzeria-style pizza at home!
Are you excited? 🙂 I should warn you though, after trying this pizza – you may never order delivery again.
Take it away, Honey!