Pineapple Apricot Bread Pudding – fabulous fruity bread pudding with minimal prep time! So good and perfect for a weekend brunch!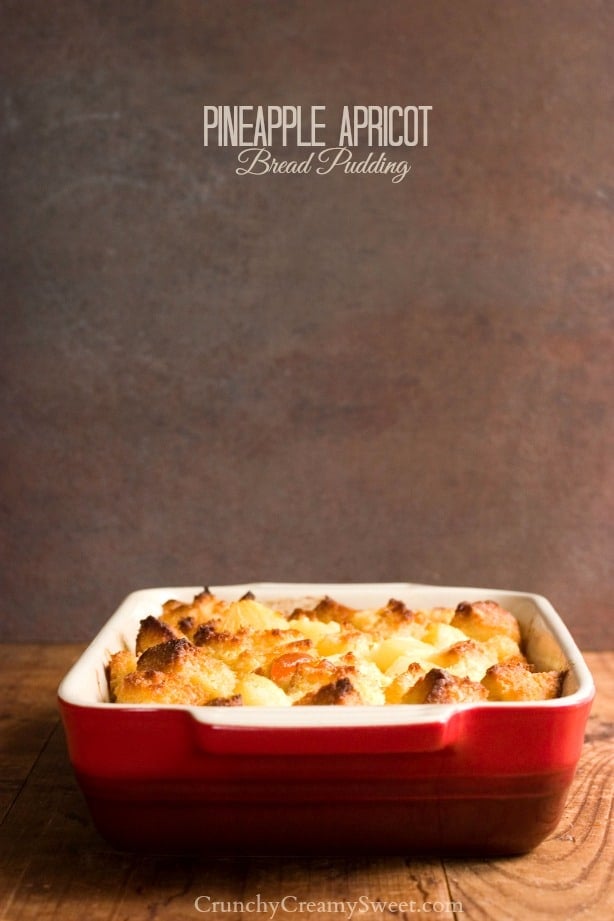 After the longest winter ever, it's finally Spring. Last week, we were able to enjoy really warm and sunny days. If you follow me on Instagram, you saw the photo of my daughter soaking in the sunset rays! I think especially the kids are happy that the warm season is here. My girls quickly switched their boots to sandals and already the sand toys are filling the sand and swing box.
I especially love sprig/summer weekends. It's time for slowing down, enjoying what's around us, with both feet up and good food on a plate.
Every weekend, I try to make something special for my family. Be it breakfast, lunch or dinner (or though lately my Hubby has been taking over in the dinner department because the grilling season is on!).
[Read more…] about Pineapple Apricot Bread Pudding Recipe and Giveaway!