Pumpkin Mousse Pie – light and creamy pumpkin pie that's a perfect finish to a Thanksgiving dinner. This no-bake pie is made in under half an hour and can be made ahead of time. The time-saving dessert you need for the holidays!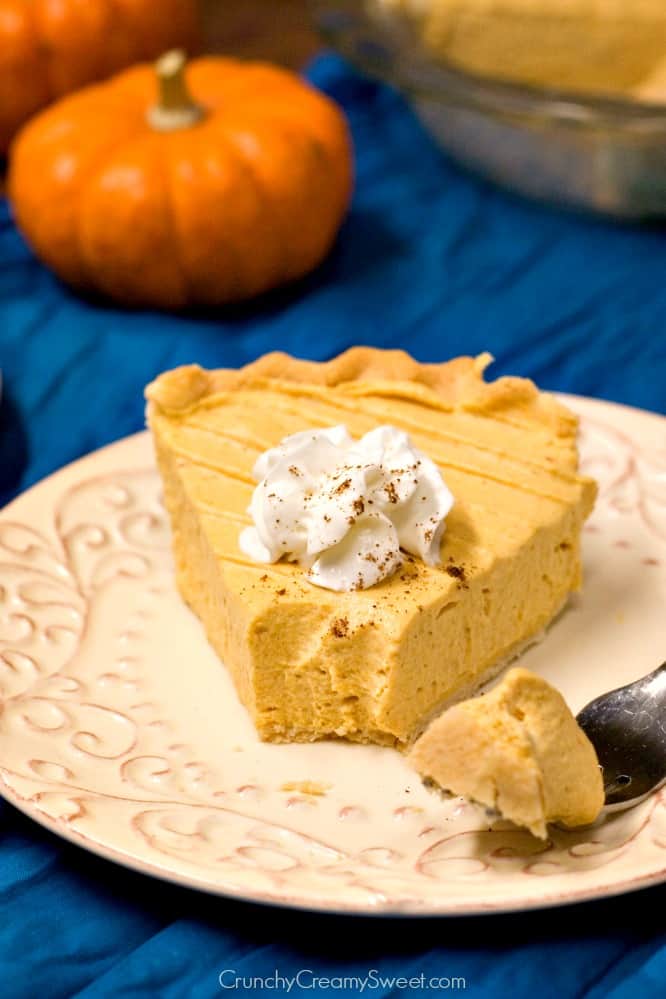 You guys, I made a pie.
There is no other way to explain it, but to say that I gave in to the pressure. I mean, can you imagine Thanksgiving without a pie? Didn't think so.
But…
You may know that I do not make pies often. Maybe once a year. And it will be an apple pie. But this year my Hubby asked for a pie. A pumpkin pie. After a moment of sheer panic, I composed myself and decided that I can do it. It might just not be as traditional as you would expect.
And you know what? HE LOVED IT! My Hubby loved this Pumpkin Mousse Pie!