This No Bake Pumpkin Pie made with cream cheese and no gelatin is so much better than the heavy and dense classic version. This is the best no-bake pumpkin dessert you will ever make!
No-bake pumpkin desserts are my favorite. We love the Pumpkin Cheesecake Dip as well as the Pumpkin Lush Dessert.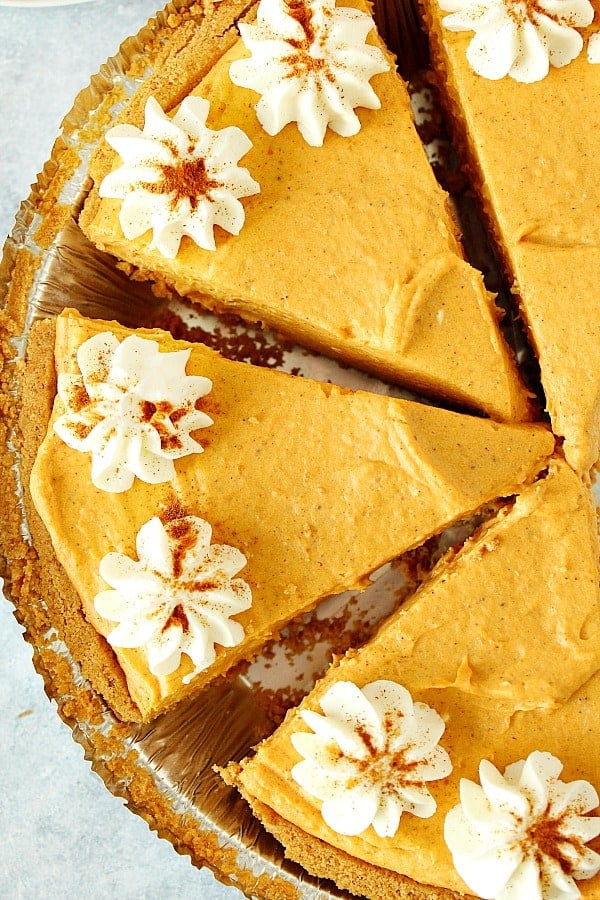 If you like pumpkin desserts but you are not a fan of the heavy and dense classic pumpkin pie, this recipe is for you! You only need 8 ingredients to make this creamy, light and perfectly spices pie. Use a store-bought graham cracker crust to save time, or make it from scratch as I did in my Pumpkin Lush Dessert recipe. Decorate the pumpkin with whipped cream swirls and a dash of cinnamon for a festive look! This No-Bake Pumpkin Pie will be a hit at your Thanksgiving holiday dinner.