Make this Cranberry Pie for your holiday celebrations! It's very easy and very festive. Perfect served with vanilla ice cream or whipped cream.
This pie will be beautiful on your holiday table, next to the Pecan Pie or No-Bake Pumpkin Pie. It's the perfect sweet ending to any Thanksgiving or Christmas feast!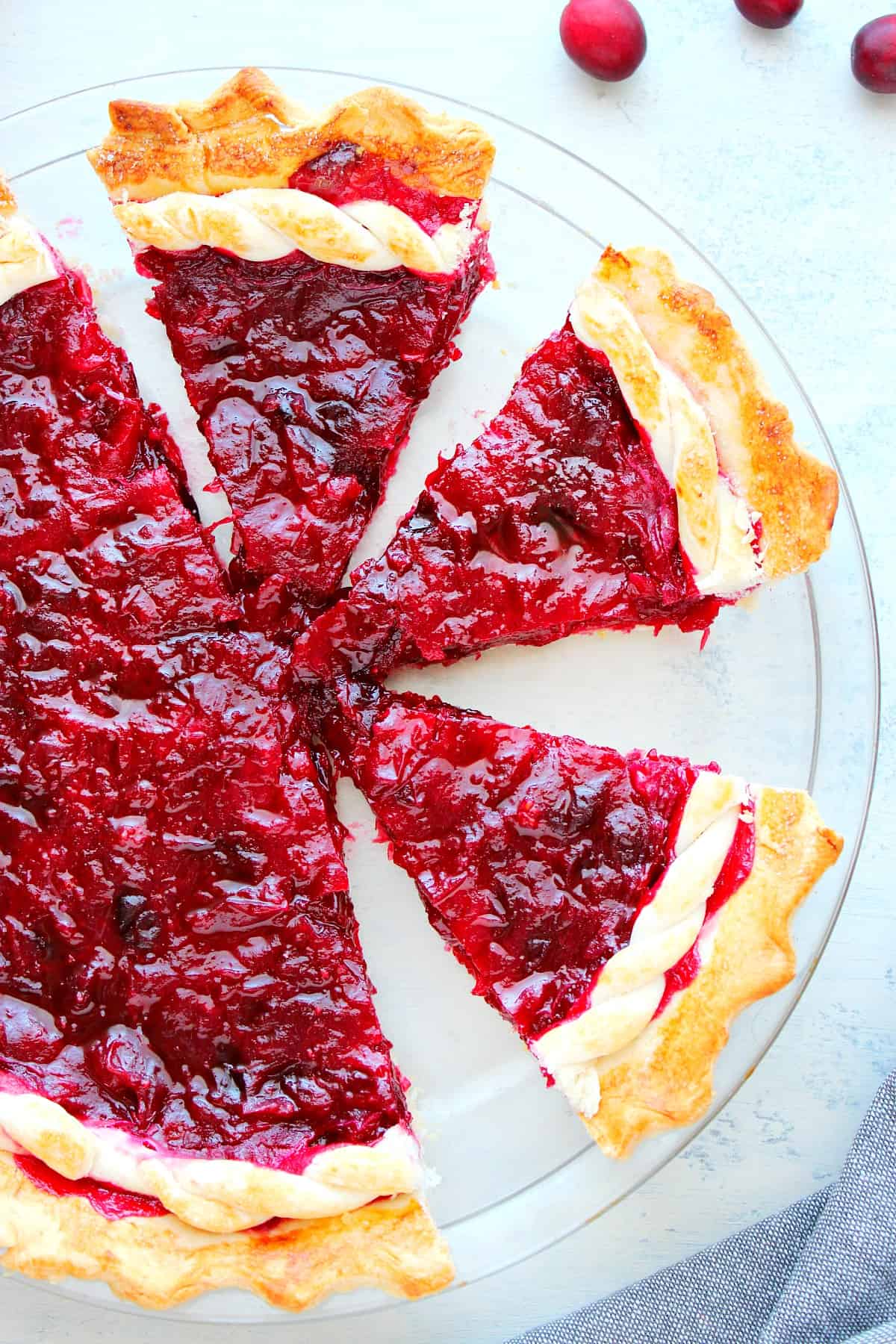 Every year, as soon cranberries show up in our grocery store, I stock up. I adore these gorgeous ruby berries! They are not only healthy but can be used to make one delicious jam to enjoy on a bagel on a snowy winter morning. This year, I will also be turning them into a delicious tarty-sweet filling for this gorgeous pie. It's very simple to make, especially if you use a store-bought pie crust as I did. You can also make a graham cracker crust. If you have more fresh cranberries on hand after making the sauce and this pie, you can also turn them into a jam or relish.