Cherry Cream Puff Pastry Tart – this beautiful puff pastry tart is perfect for the holidays! It will be the easiest tart you ever made and the most delicious one!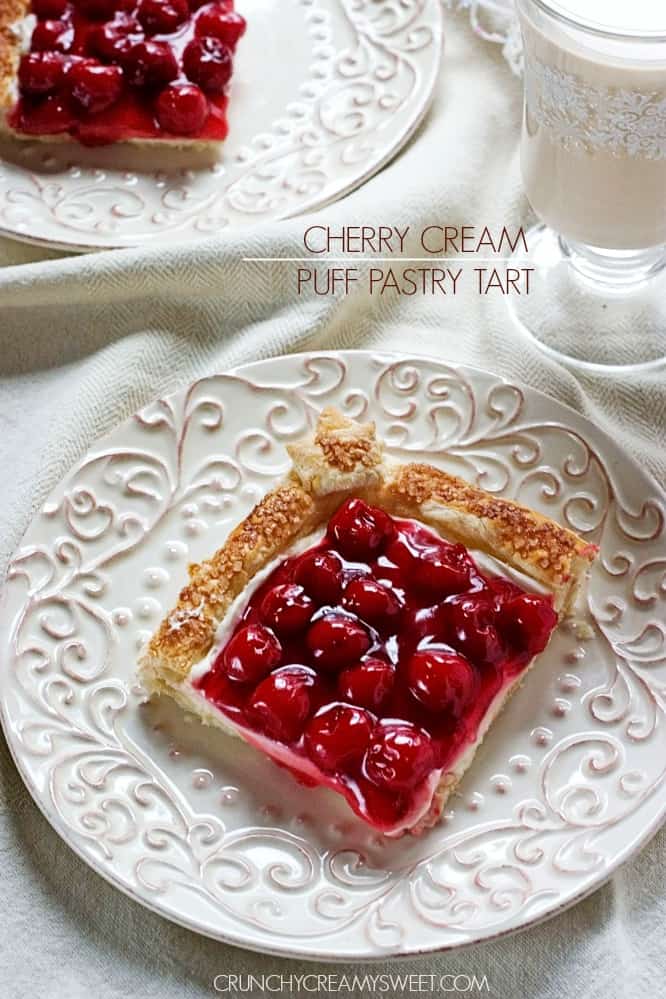 This post is sponsored by Lucky Leaf, my favorite pie filling brand and the only one I use in my kitchen! 
Do you ever find yourself in a need for an easy yet impressive dessert? Especially now, in the middle of the holiday season? I am here with a solution!
I believe that not every dessert should be complicated. You can make an impressive one that looks like you spent a lot of time preparing but in fact, it is super simple. This tart is definitely one of them. I adore puff pastry and bake with it any chance I get. Combined with a no-bake cheesecake filling and my favorite pie filling from Lucky Leaf, it created a gorgeous dessert that took only 30 minutes to make and yet made everyone speechless.