Dill Pickle Potato Salad Recipe – a creamy potato salad with pickles and eggs, tossed with creamy dill dressing. Perfect side dish for Summer grilling and barbecues or picnics!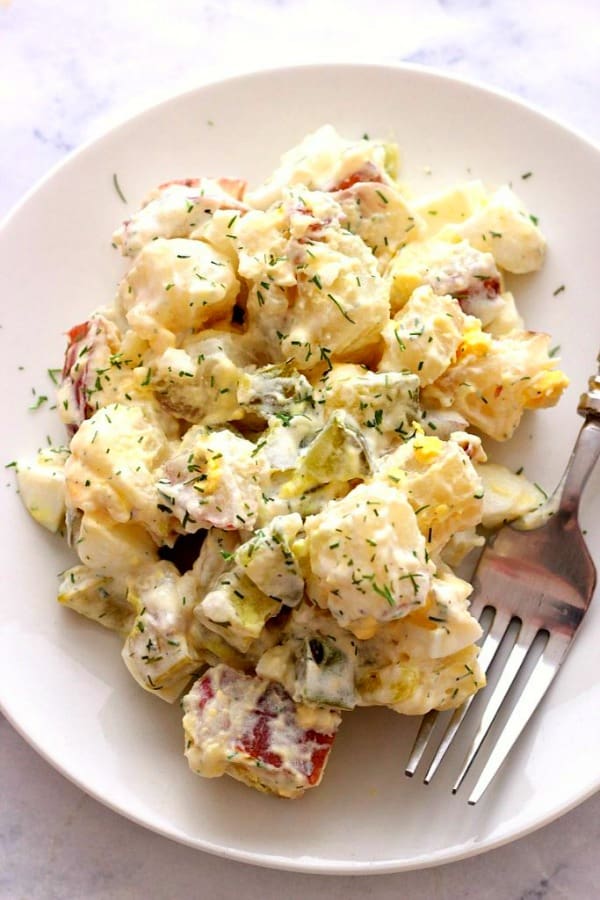 DILL PICKLE POTATO SALAD
Potato salads and pasta salads have to be my favorite summer side dishes to make. They are so versatile and I can make a big bowl ahead of time. This Dill Pickle Potato Salad is one of my favorites! Chunky potatoes, crunchy pickles and hard-boiled eggs, tossed with creamy dill dressing is always a hit in our house. Just add grilled chicken or sausage, burgers or BBQ ribs, maybe a corn on the cob and you are set. Perfect dinner to enjoy this summer! It might just become your go-to potato salad this season.