Italian Pepperoni Sandwich – great lunchbox sandwich idea! Loaded with deli-sliced meat and cheese as well as shredded lettuce. Perfect to add to your lunch menu.
Serve this sandwich with Italian Pasta Salad and Homemade Italian Dressing.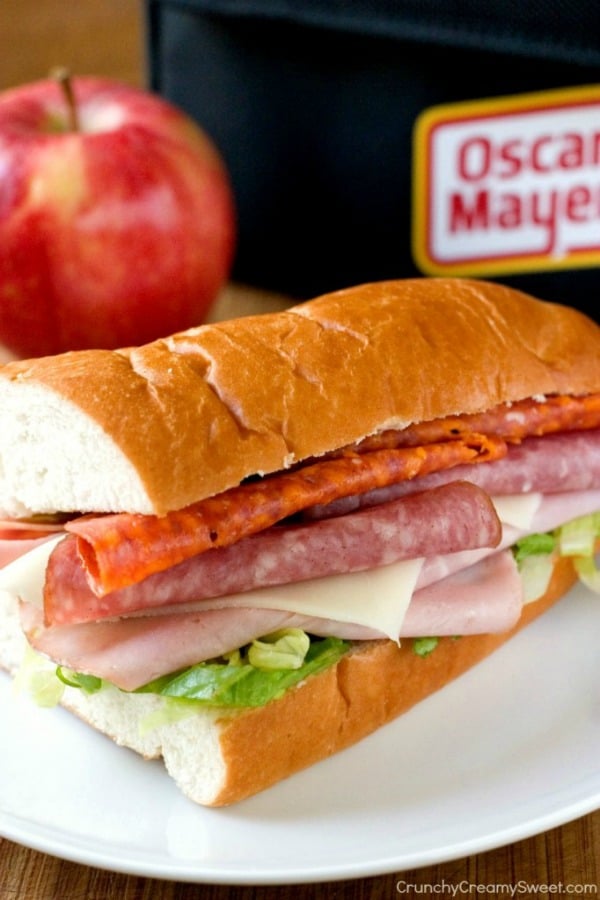 This post is sponsored by Oscar Mayer. 
As you may know, we homeschool our kids. That means no lunchboxes to pack at night for the next day. But that doesn't mean our kids don't eat lunch! We have a specific schedule for our weekdays and lunch is definitely on the list. And of course, I struggle, like any other parent out there. Kids can be picky or get tired of the same stuff.