This Instant Pot Tuscan Chicken Pasta is creamy and delicious! Penne, chicken, sun-dried tomatoes and spinach in creamy Parmesan sauce come together in just 20 minutes.
Busy weeknights call for easy Instant Pot pasta dishes like my Instant Pot Baked Ziti, Instant Pot Spaghetti or Instant Pot Pasta Carbonara!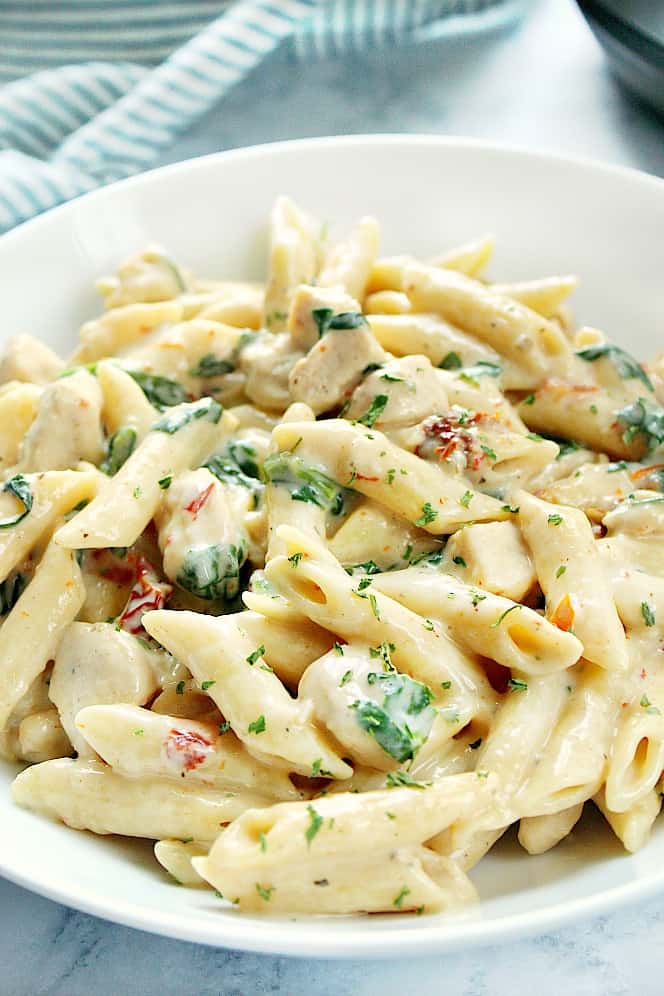 If you haven't tried cooking pasta dish in your Instant Pot, you need to start now! This Tuscan Chicken Pasta is easy and perfect even for pressure cooking beginners. It's creamy, flavorful and will feed the whole family.
The Tuscan flavors come from sun-dried tomatoes, creamy garlic Parmesan sauce and fresh spinach. Cooking the chicken with seasoning ensure flavor because the dried herbs are activated during sauteeing and infused into the meat. It's my secret to making any dishes that involve herbs.