Peanut Butter Chocolate Chip Cookies Recipe – soft and thick peanut butter cookies with chocolate chips. Quick and easy cookie dough that requires no mixer and no chilling the dough!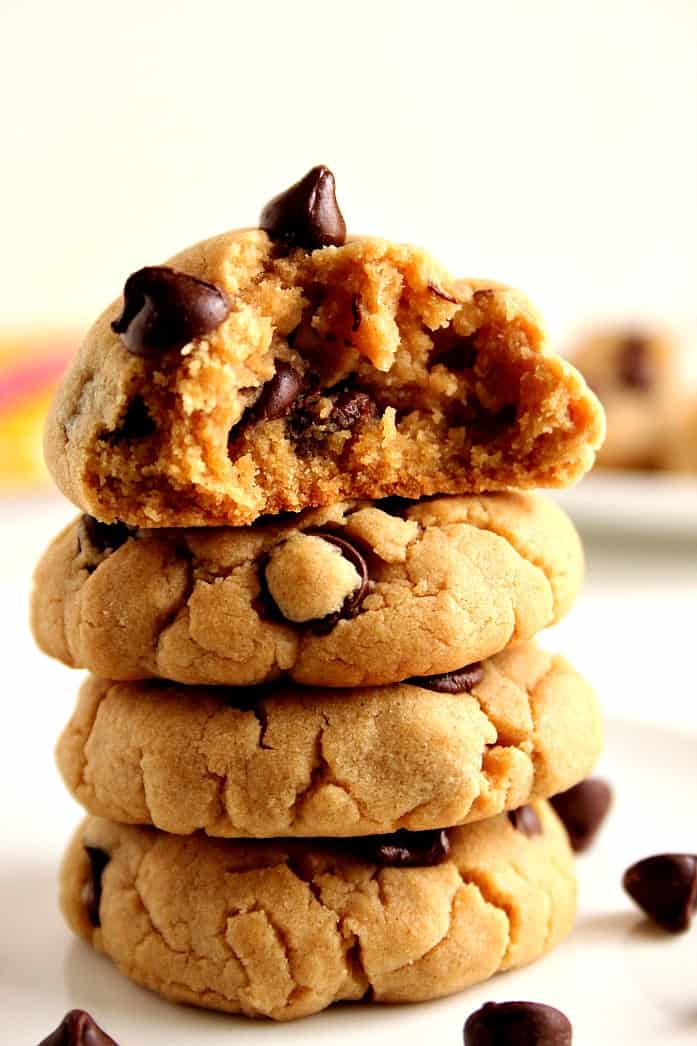 The weekend is almost here so let's make cookies! Whatever your plans are for the next two days, cookies are always a good idea. Visiting family, picnic at the park (because the Spring weather is finally here!), sleepovers, crafting sessions, game day, movie night – a batch of freshly baked peanut butter cookies that melt in your mouth and are packed with chocolate chips is recommended.
I am crazy about this recipe for so many reasons! It's want-cookies-now kind of recipe because it takes 10 minutes to mix up the dough and another 10 to bake a batch. We are using melted butter which also means to mixer required. You can whip up the dough with a spatula. YES!
[Read more…] about Peanut Butter Chocolate Chip Cookies Recipe