Peanut Butter Overnight Oats are the best way to eat oatmeal! Made with oats, banana, peanut butter, flax seeds, brown sugar and milk and set in the fridge for the night. Great healthy breakfast idea for busy days!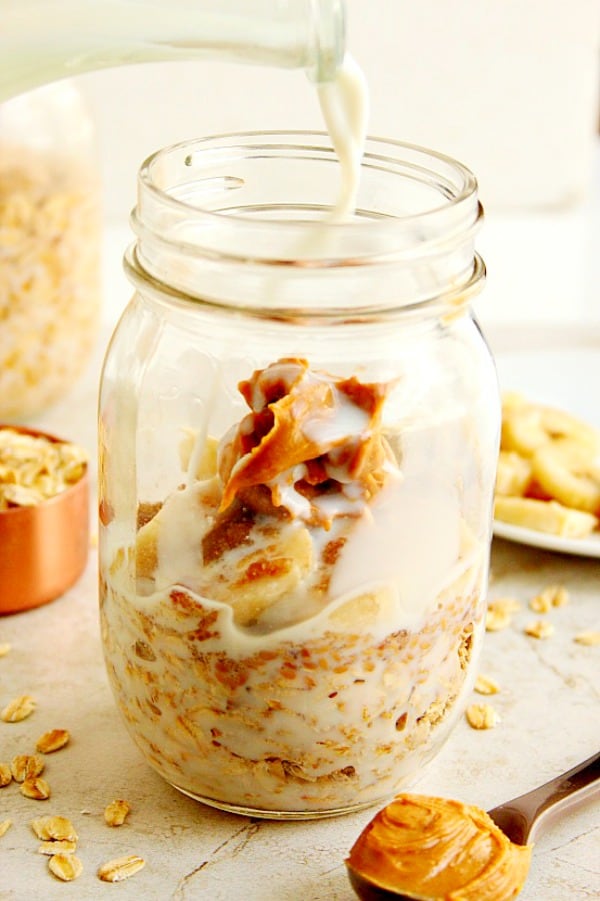 We all know oatmeal is good for us but how many times do you dread the soggy, hot oats? Yes! Me too! The overnight oats idea is taking over the internets and I am here to tell you that you need to hop on this wagon ASAP. This is the best and healthy way to eat oatmeal.
This overnight idea of adding bananas, peanut butter and any other add-ons you like to a jar along with the oats and milk and letting them set and "cook" overnight – that is the best!